The heavenly temperatures are a much-needed breather for tourists traveling from the hottest corners of the world. The placid landscape of Vik is blessed with lush greenery and calming mountains is the best place to admire nature, including bird species like puffin, fulmar, kittiwake, and auk.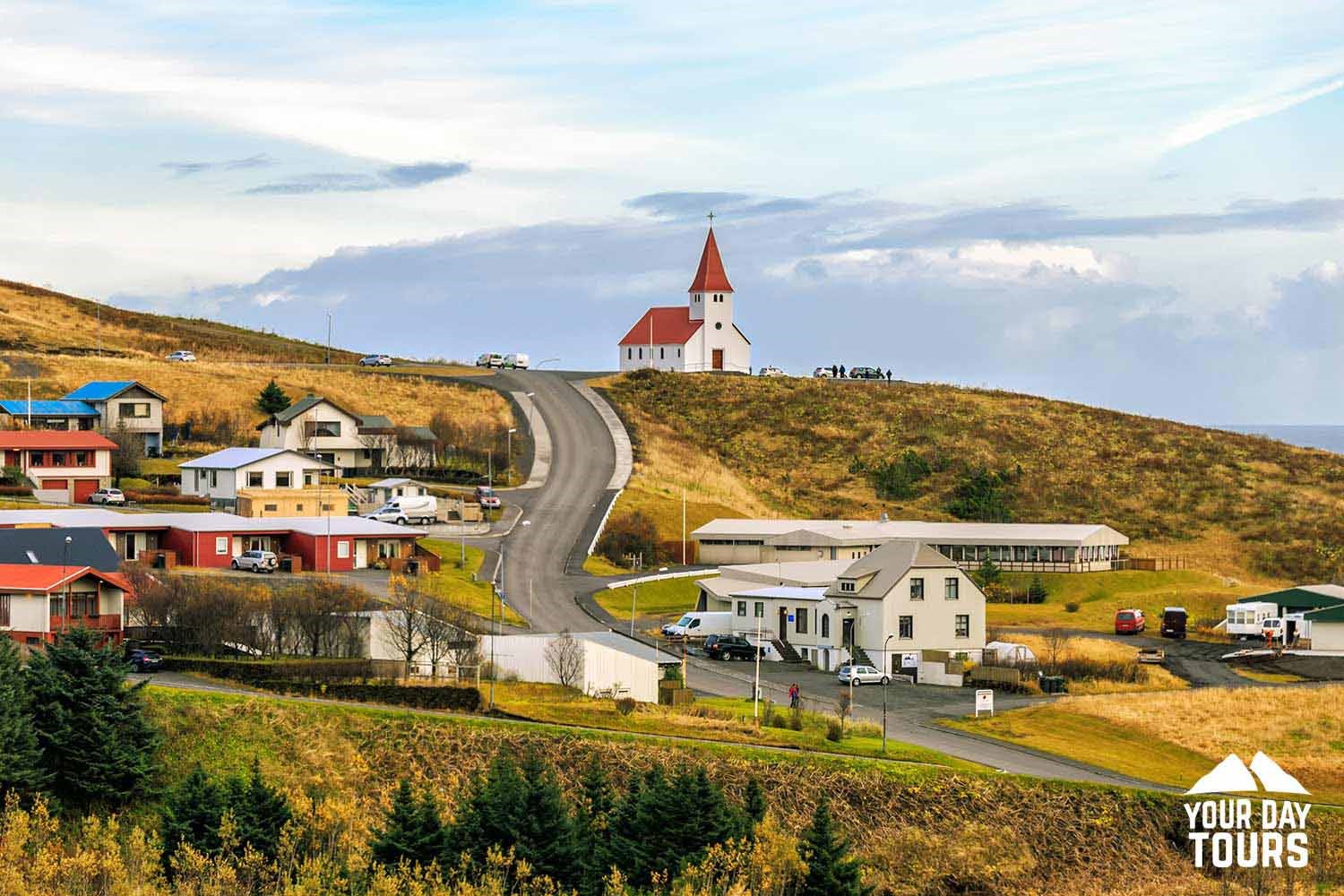 The volcanoes are a great attraction. However, they are infamous for their active eruptions. But if you wish to whet your appetite for volcanoes and other geographical marvels, you are in the right place! An interesting part about the Katla Volcano, one of the most popular volcanoes of Iceland, is that if it erupts, then the meltwater would flow over most houses leaving out only the famous church nestled over the hill.  
The quaint village is dotted with various cozy cafes, restaurants, shops, stay options and all other important services. Stopping at Vik is more like a mandatory ritual when exploring South Iceland, as the panoramic village would be hard to leave out!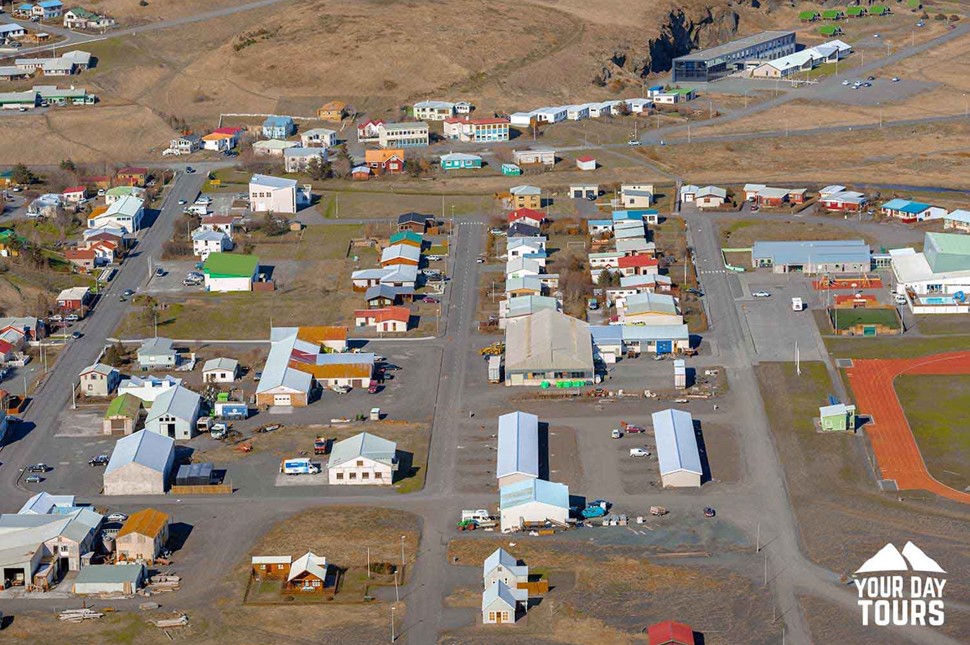 Another important piece of information to know is that Vik is locally called Vík í Mýrdal, so if you witness people using this name, don't be confused!
Where Is Vik Located?

Vik is perched on the coast of South Iceland. It is 179 km from Reykjavik, 142 km from Hveragerði and 129 km from Selfoss.
How To Get To Vík?
Travelers can drive via Highway 1 (the Ring Road) in a southerly direction. While travelers enroute from the east side, will find Egilsstaðir  448 km away, Höfn 272 km away and Jökulsárlón  192 km away.
Vík Í Mýrdal Church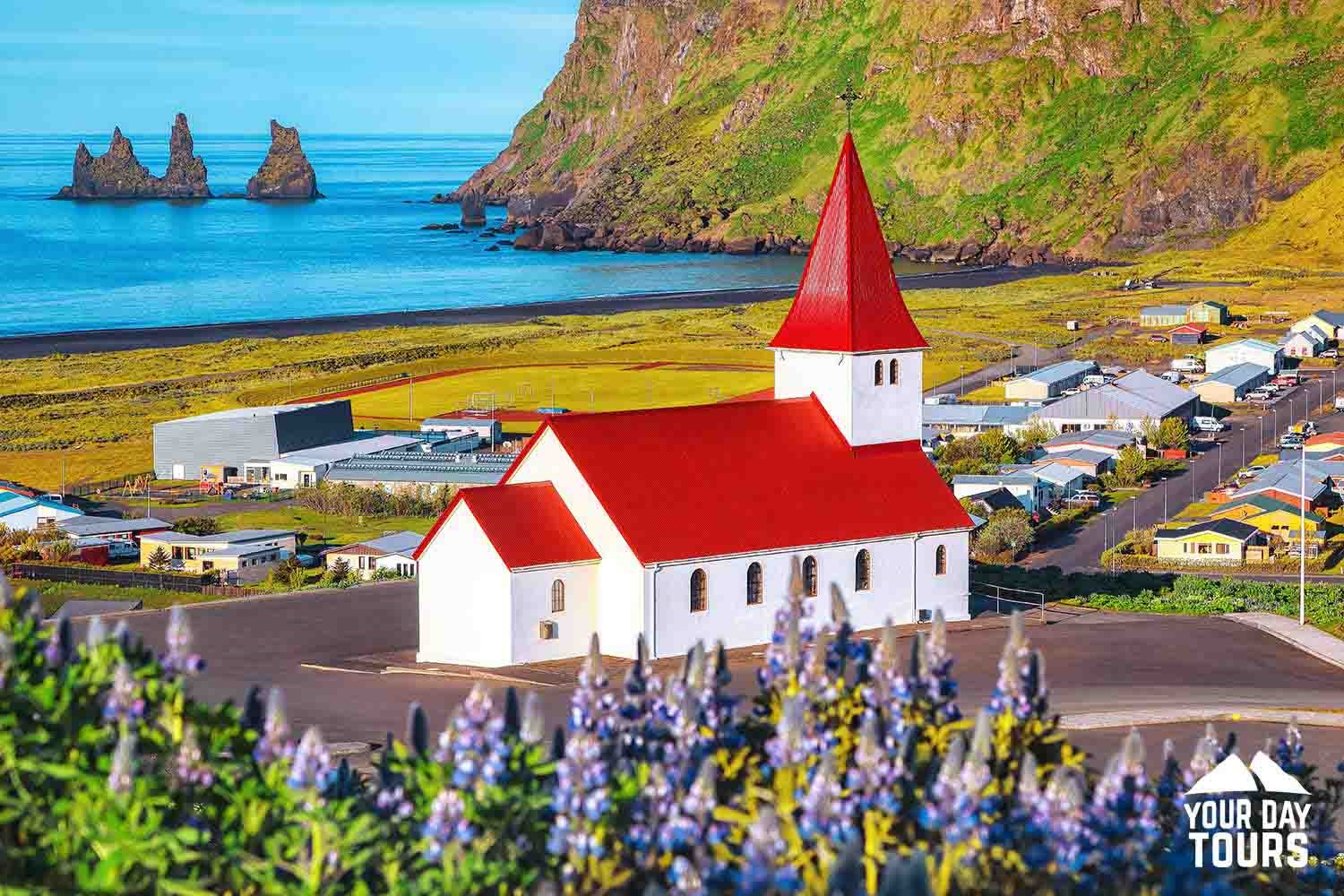 The immaculate facade of the church has made it a photogenic piece and thereby ensured its place in almost every picture of Vik that you will find on the internet. Deservingly so, the church and its red exteriors over the hill attract thousands with just one look.
Built between the years of 1932 to 1934, the church is called Víkurkirkja (basically the church of Vík) and is under the congregation of Víkursókn, run by the priest Sr. Haraldur M Kristjánsson.
Attractions In Vík
Vik is a treasure-trove of stunning natural spots combined in various intriguing trip adventures. Below is our pick of the top-rated attractions that you must visit while traveling to Vik.
Mýrdalsjökull Glacier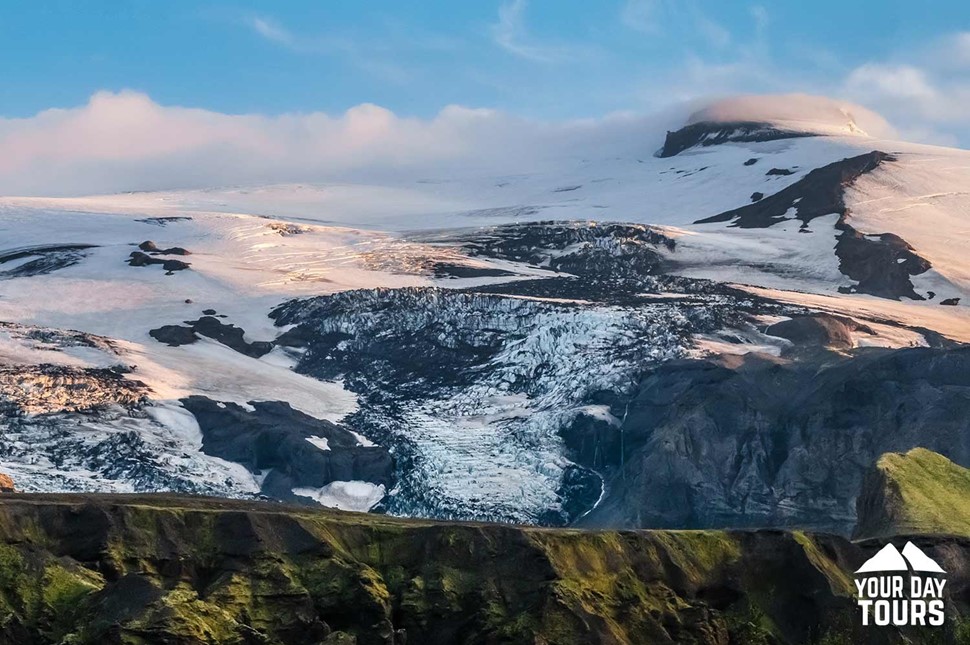 The fourth-largest ice cap in Iceland, Mýrdalsjökull, is the closest glacier to Vik. Called the "mother-glacier" to both Sólheimajökull and Kötlujökul, the Mýrdalsjökull glacier tour consists of visits to both these – the hiking region and the ice cave, making it one of the best Icelandic trips.
Katla Volcano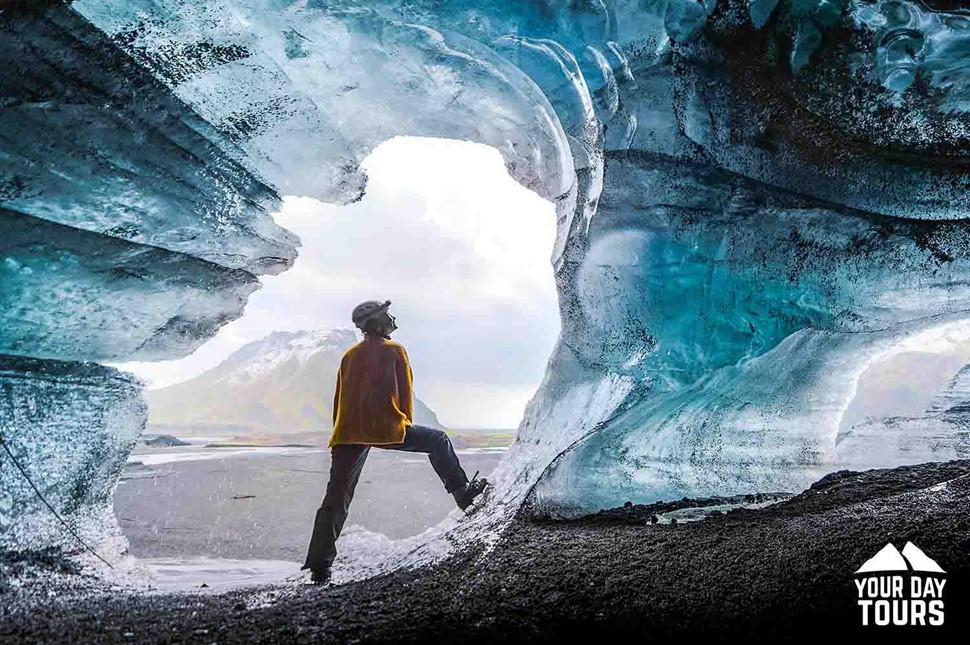 The Katla Volcano is a large and violent volcano of Iceland. It is placed underneath the Myrdalsjokull Glacier and is famous for its vast volcano trail Fimmvörðuháls.
Kötlujökull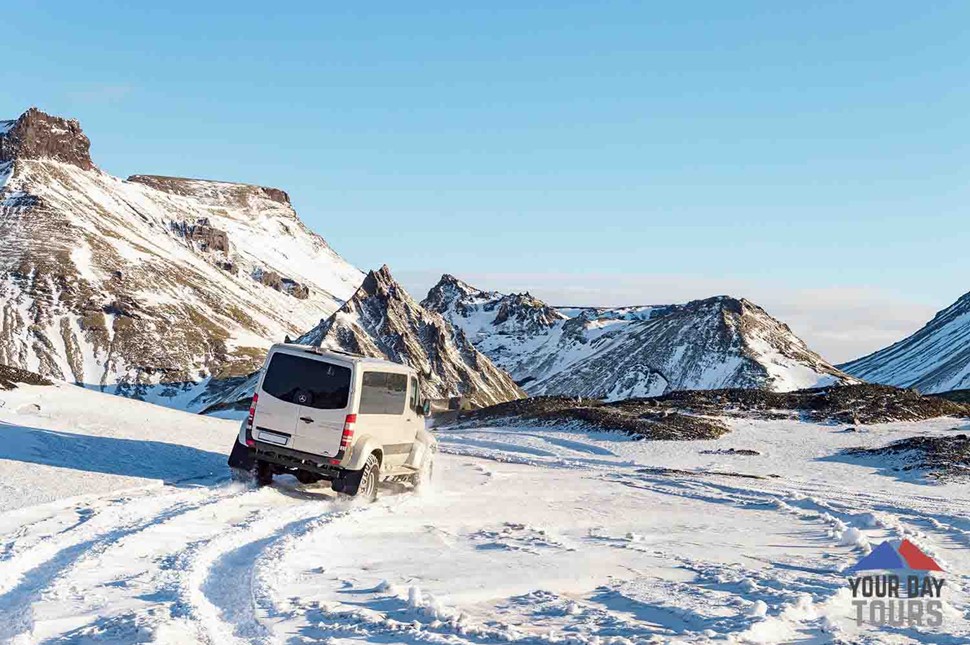 Kötlujökull is acclaimed for sharing its location with Ice Cave under the volcano. The spot is included in tour pick-ups from Vik. Hence, allowing tourists to have an action-packed trip.
Sólheimajökull Glacier
The Solheimajokull is a famous spot. It attracts many tourists for glacier hiking.
Reynisfjara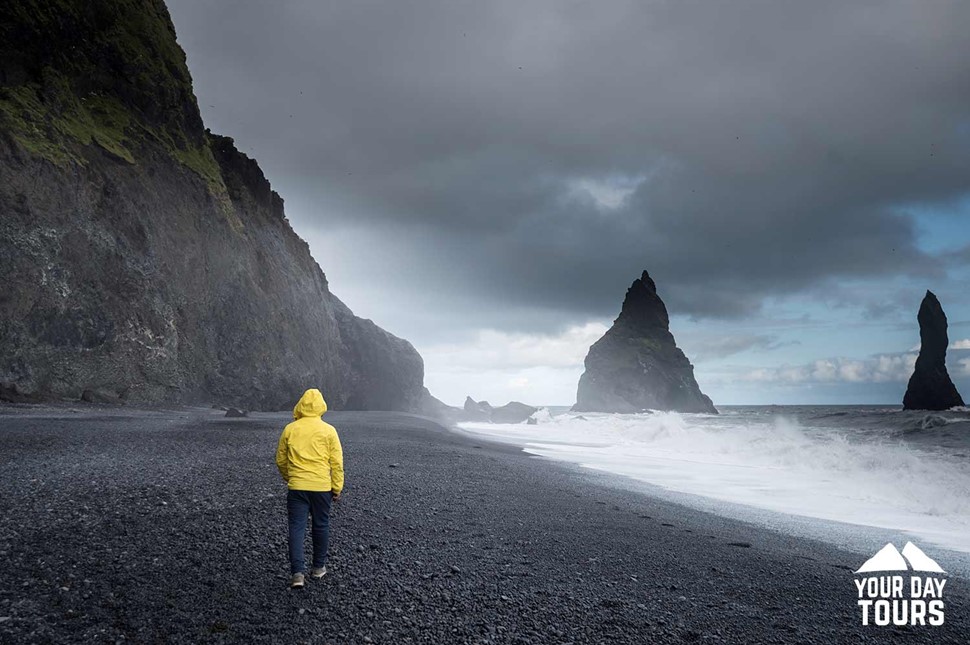 The unique geography of Iceland seems mysterious to many, and after looking at the Reynisfjara Black Sand Beach, it's even more so! The world-class beach of Reynisfjara is renowned for its black sand. It's ranked as one of the top 10 most beautiful non-tropical beaches of the world and deservingly so. While getting close to the waves isn't allowed, the scenic backdrop of basalt columns, stacks, black sand and turquoise waters will definitely pull you closer up until a safe distance. The Reynisdrangar is another unique feature of the spot that makes heads turn. It's okay to experience a certain loss of words after witnessing a beauty so great, but you definitely need to be mindful, especially when traveling with kids!
Dyrhólaey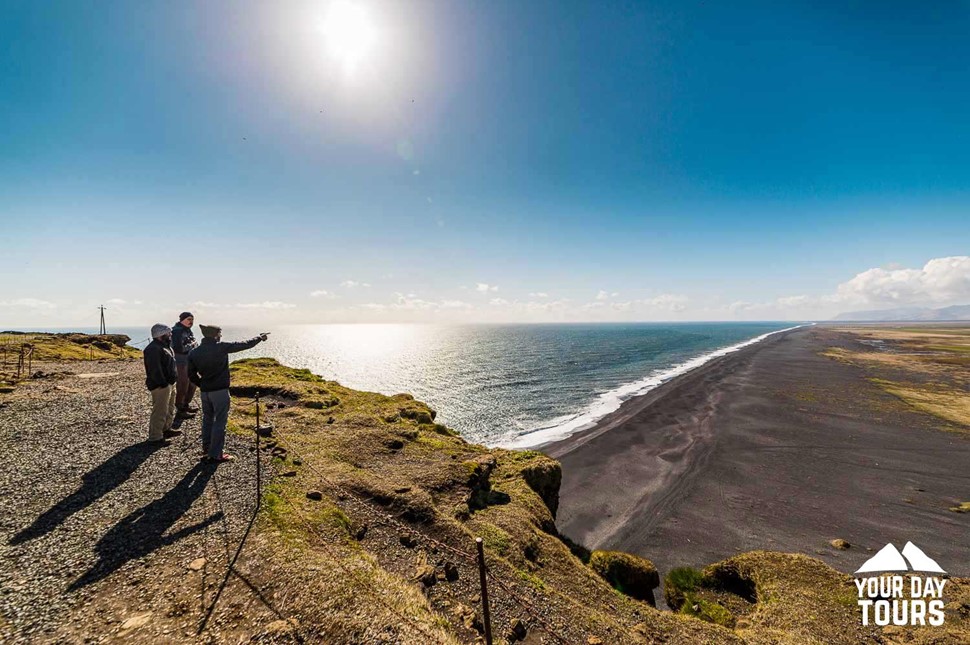 The Dyrholaey is a surreal 120 meters promenade commanding riveting views of the South Coast of Iceland. Its name translates to Door Hill in English and was earlier called Cape Portland by sailors and sea-men. What makes it an outstanding attraction is the unrivaled stationing of the mountain arch that goes with the same name. 
No matter which direction you lay your eyes on, you will not be disappointed. The north is bedecked with Mýrdalsjökull Glacier and the east with the black lava basalt columns of Reynisdranga and the west is graced by dizzying vistas of the South Coastline.
Another surprise for you awaiting you at Dyrholaey are puffins. Just like vacationers, Dyrholaey is their favorite summer getaway spot!
Popular Eating Spots In Vík
           Restaurant Sudur-Vik 


Suðurvíkurvegur 1, 870 Vík.

 



12 pm to 10 pm every day.

 
 
Halldorskaffi 



Víkurbraut 28, 870 Vík.

 



12 pm to 9 pm every day.

 
 
Berg Restaurant 



Icelandair Hotel, Klettsvegur 1, 870 Vík.

 



Berg restaurant is open from 6 pm to 10 pm every day 1. of May – 30. September and 6 pm to 9 pm 1. October – 30. April.

 
Weather In Vík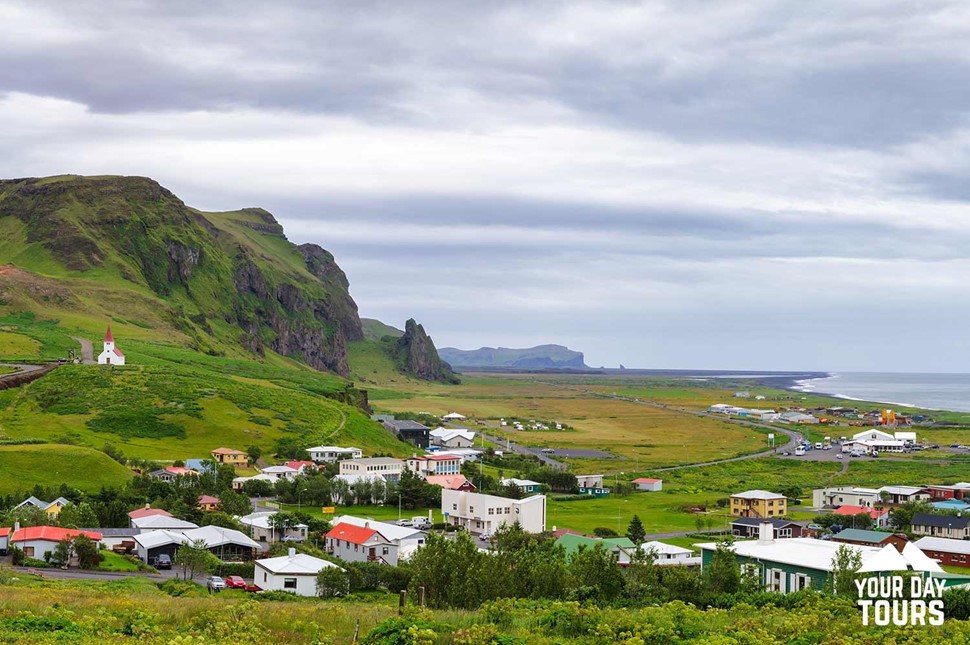 Vik is bestowed with perfect romantic weather where temperatures don't exceed the bounds of bliss and clouds release tender showers every now and then. Even though Vik is quite similar to most hamlets of Iceland, the fresh breeze from the coast blows in the village, making it very distinctive from the others.
Summers are the spring of Vik and the terrain is painted in vibrant hues of blooming flora and purple lupins. Snow-draped Vik is also a blissful encounter, as the opaque-white backdrop seems much like the scenery from a Disney movie.
Vik, like Reyjkavik, is infamous for some of its nasty downpours. But don't worry the Icelandic weather forecast will keep you posted. Just keep track of the climatic conditions and you are good to go!
Another great spot to marvel at the ethereal wonder of the Northern Lights is Vik i Myrdal. It's also a part of most Arctic Adventures multi-day tours.
Staying In Accommodation And Hotels In Vík
            Hotel 
Icelandair Hotel Vík

 



Hotel Katla Höfðabrekka

 



Puffin Hotel Vík

 



Hotel Dyrholaey

 



Hotel Kría

 
 
Hostels 



The Barn

 



Puffin Hostel Vik

 
 
Guesthouses, B&B and Farmstays 



Guesthouse Carina

 



Dream Guesthouse Vík

 



Guesthouse Galleri Vik

 



Ársalir

 



Einarstaðir Homestay

 



Giljur Guesthouse

 



Kósý Vík

 



Gusehouse Reynir

 



Farmhouse Lodge

 



Guesthouse Steig

 



Black Beach Suites

 
Camping At Vík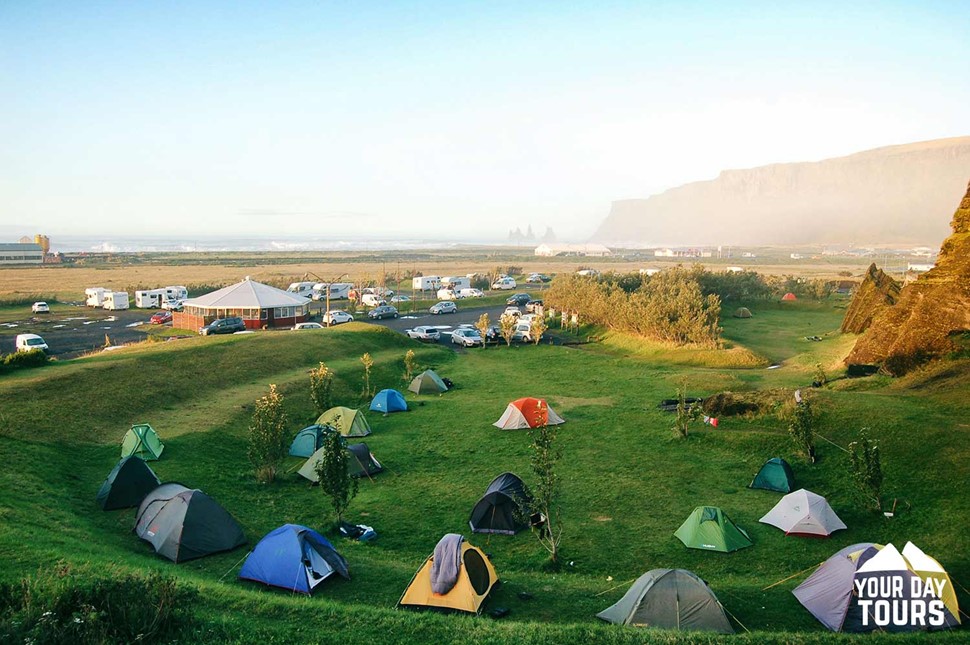 Vik is a blessed site with an extensive camping site at Vík í Mýrdal. Equipped with appreciable amenities like WC, showers, running hot and cold water, WIFI, a dining area, washers, dryers, electricity, and a BBQ, the place is ideal for those wanting to have a hassle-free vacay in the lap of nature. The enchanting views of the terrain are just an added perk here, as with almost all attractions in Iceland.
Open June 1 until the September 15. 
Please note that wild camping is forbidden in this area and along the entire South Coast. Campers of all types are obligated to use the designated campsites.
Interesting Places Near Vík