Where is Seljalandsfoss Waterfall located?

Seljalandsfoss is in Southern Iceland. It flows into the Seljalands River, from which it gets its name. Seljalandsfoss Iceland is one of the noted landmarks on the South Coast of Iceland as it is visible from a distance. It is 120 km from the capital Reykjavik. It usually takes two hours of driving to reach Seljalandsfoss Waterfall from Reykjavik. The waterfall is 60 km away from another popular tourist stopover Vik. 
The Ring Road 1 is one of the most photogenic roads in Southern Iceland, and many tourists drive down it to visit the scenic spots that are situated near it. Seljalandsfoss is located right off of the Ring Road. All you have to do is to take a small detour to visit this gorgeous waterfall.
Why visit Seljalandsfoss Waterfall?
Seljalandsfoss Waterfall Iceland is one of the wonders of nature. It is one of the rarest waterfalls in the world where you can walk around it. Yes, this unique feature makes Seljalandsfoss one of the most renowned waterfalls in Iceland. The incredible 360°-angle view from behind will remain etched in your mind for years. As you walk behind the cascade, you may get wet and shiver a little, but that is nothing compared to the views you can see and the magnificent photos you can take of the tumbling waterfall and its surrounding areas.
If you are wondering why Seljalandsfoss is so famous, let us share a little information with you. 
The waterfall has been featured in many films and television shows. Justin Bieber shot his music video "I'll Show You" near this waterfall. Seljalandsfoss also made its way into parts of "The Amazing Race 6" and "CKY2K." A few foreign films were shot here, like one famous song, "Gerua," from an Indian movie was filmed here. 
You can visit this popular spot as a day trip from Reykjavik. This waterfall is close to the famed Golden Circle. So, you can plan a tour that covers all the local attractions in a day or two.
How was Seljalandsfoss formed?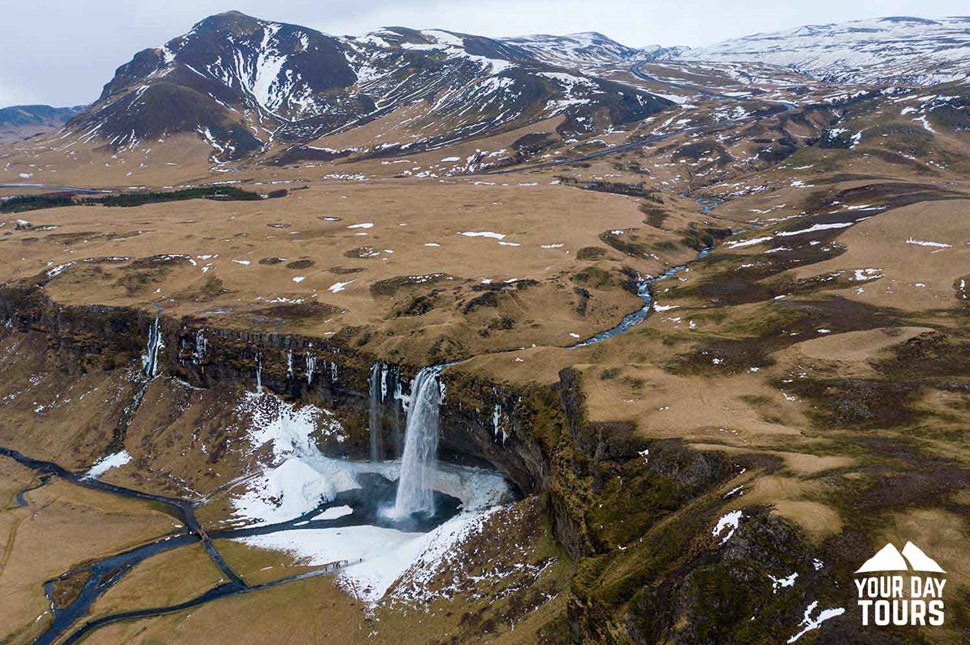 Seljalandsfoss Iceland gets its water from the glacier Eyjafjallajökull. You may remember this stratovolcano erupted suddenly in 2010, causing disruptions in flights all over Europe. The melted ice of the glacier feeds the river Seljalandsa, which rushes down the slope and jumps over the cliffs into Seljalandsheiði Heath, creating this beautiful waterfall. Previously, the cliffs formed the coastline of the country but the sea has receded. You can watch the sea from the top of the waterfall. 
Due to erosion, a cave has been formed behind the waterfall, which attracts tourists.
How to reach Seljalandsfoss Waterfall Iceland?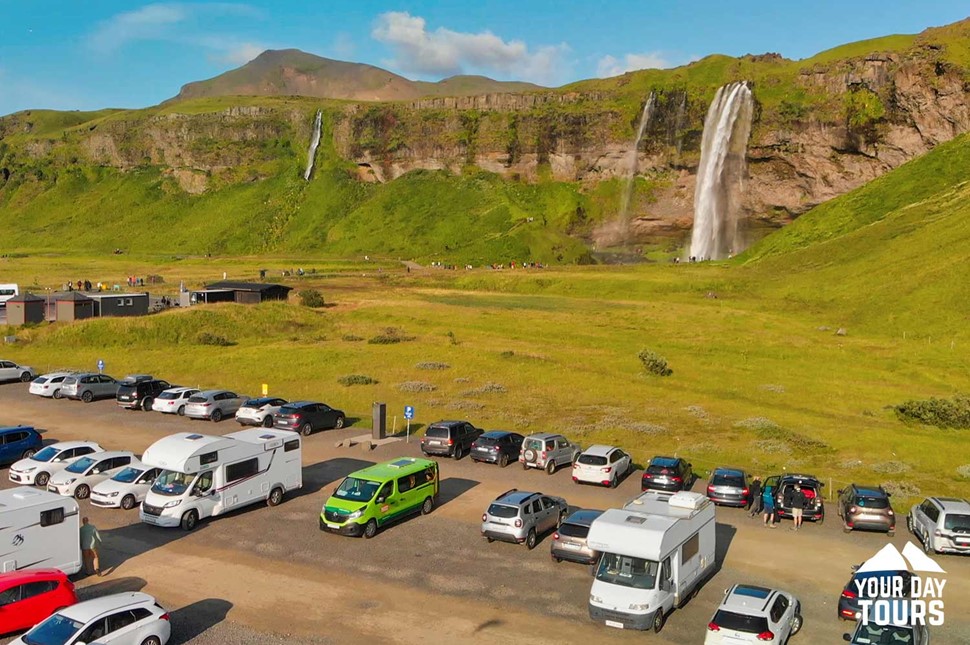 If you are driving from Reykjavik, take Ring Road 1. As you enjoy the beauty of the roadside views, you will pass through the towns of Selfoss, Hella, and Hvolsvollur. Continue on the eastern side for around 18 minutes and take Road 249, which will take you to the waterfall.
From Vik, it will take you 50 minutes to reach Seljalandsfoss. Take the same Road 249 to arrive at the waterfall.
Things to remember for visiting Seljalandsfoss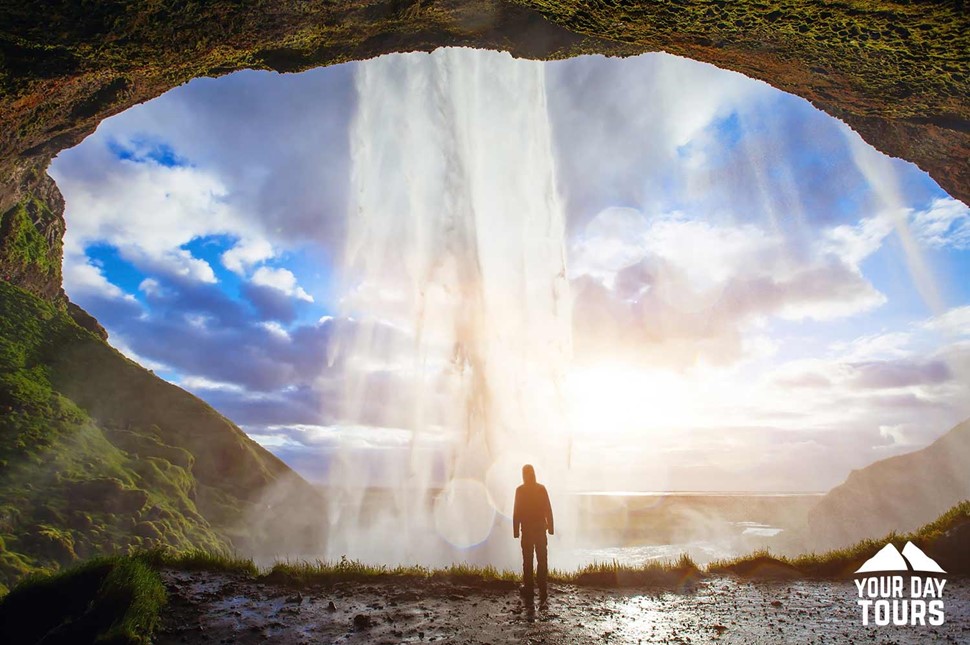 Here are a few tips that would make your Seljalandsfoss trip more enjoyable.

You have to buy parking tickets to visit this place which are valid for a whole day. Plan your trip to make the most of your time.


Walking behind the cascade is the prime attraction of this site. So, if you plan to experience it, bring rain gear.


When you walk around the waterfall, your electronic devices or cameras may get wet from the spray. So, cover them up properly.


During the winter months, the path around the waterfall remains covered by ice. You will find icicles growing from the rock surface, making the path inaccessible. So, the track remains closed. If you are traveling in winter, you won't be able to walk behind Seljalandsfoss Waterfall.


Watching Seljalandsfoss in the Midnight Sun is a great attraction. The place gets crowded as many tourists flock here to watch the stunning scenery. You may plan to visit the area earlier or later to avoid the crowd and enjoy the experience unhindered.



Another superb waterfall, Gljúfrabúi is just 200 m west of Seljalandsfoss. So, include that in your itinerary, too.
Visiting Seljalandsfoss in Winter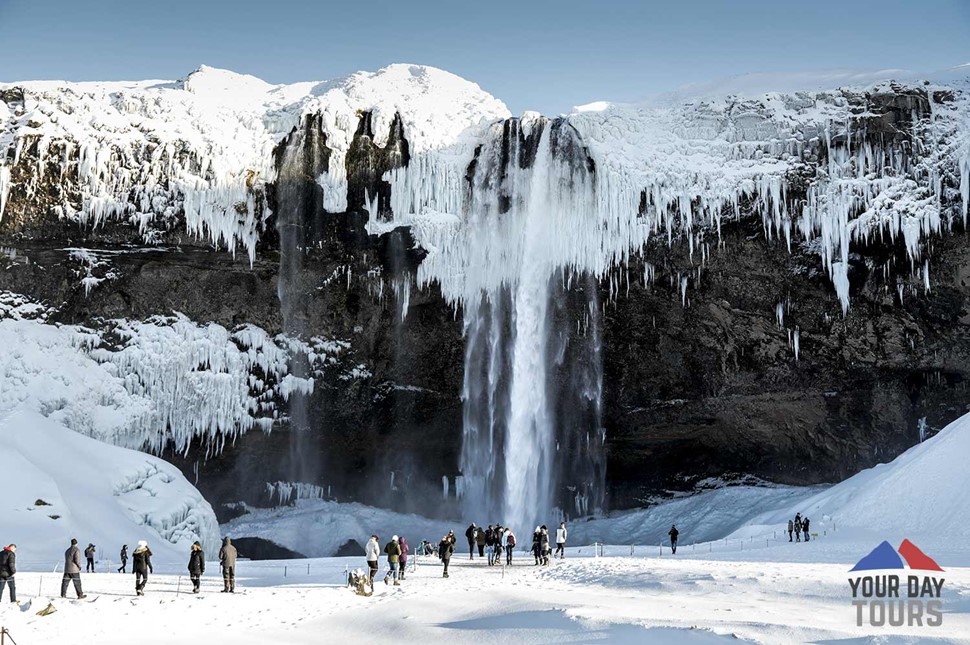 We suggest everyone visit Seljalandsfoss during winter. The entire area takes on a different avatar in the chilly months. The ground gets covered with ice and snow. Icicles of different shapes hang from the cliffs. Everything around becomes so picture-perfect that you will get tired of taking photos. The shots look like the postcards that you see in stationery shops.
Two gigantic light beams illuminate the waterfall at night, creating a splendid scene. A drive past it at night is highly recommended to appreciate its beauty.
However, winter has its disadvantages also. You cannot roam freely around the waterfall. The grounds become slippery and the icicles make the areas more hazardous. Visitors are cautioned not to venture out of the tracks. Be careful when exploring the area on your foot. Wear sturdy shoes with spikes for extra protection.
When the path behind the waterfall gets slippery, it is fenced off, so you won't be able to explore it.
Staying Near Seljalandsfoss Iceland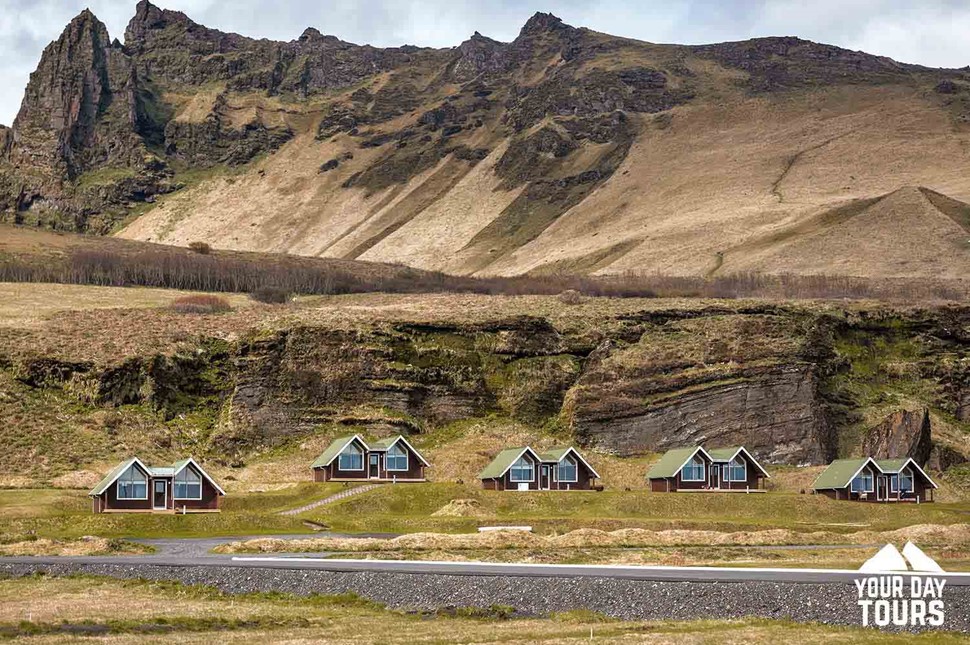 If you want to explore Seljalandsfoss and enjoy the views, it is a good option to stay near it. Several hotels provide comfortable accommodation.
Hotel Selja is very popular with tourists

Hotel Fljótshlíð is also good and offers and all the modern amenities

Stóra-Mörk 3 offers good views along with comfortable rooms and barbeque services
For tourists on a budget, hostels offer inexpensive accommodation. 
Do you want to stay in guesthouses? Here is a list of guesthouses near Seljalandsfoss. 
Kvíahólmi

 

Brú Guesthouse

 

Dalsel Farm Guesthouse

 

Hellishólar Guesthouse

 

Mið Mörk

 
If you are looking for privacy and want to enjoy the trip in your own way, hire a cottage. The options are: 
Bryggjur

 

Hellisholar

 

Asolfsskali Cottage

 
Camping near Seljalandsfoss – have an unforgettable adventure in Iceland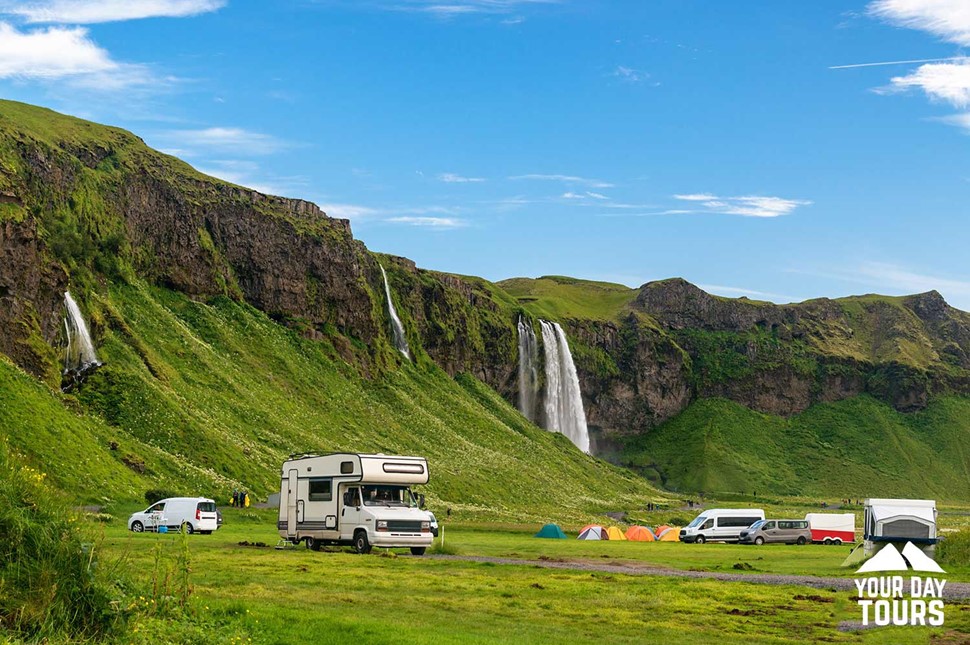 For adventure lovers, camping near Seljalandsfoss would be a memorable experience. Hamragaroar is the name of the ground that is pretty close to Seljalandsfoss. It is in front of Gliufrabui Waterfall. You will get basic amenities here like stoves, dishwashing stations, bathrooms, laundry rooms, and tables.
Staying here will allow you to watch both the waterfalls whenever you want. Watch the waterfall get illuminated by the early rays of the sun. Moonlight increases its charm manifold. You can trek on the cliffs to get awesome views of the mountains and the distant volcano.
Please keep one thing in mind – wild camping is not allowed on South Coast. You have to stay in designated campsites.
Parking fees at Seljalandsfoss area
Nowadays, parking fees have been introduced in Seljalandsfoss to pay for the maintenance of the restrooms and paths. Seljaland farm owns the land of the waterfall and the farmer-led committee has decided to charge parking fees for maintenance of the site.
Other attractions near Seljalandsfoss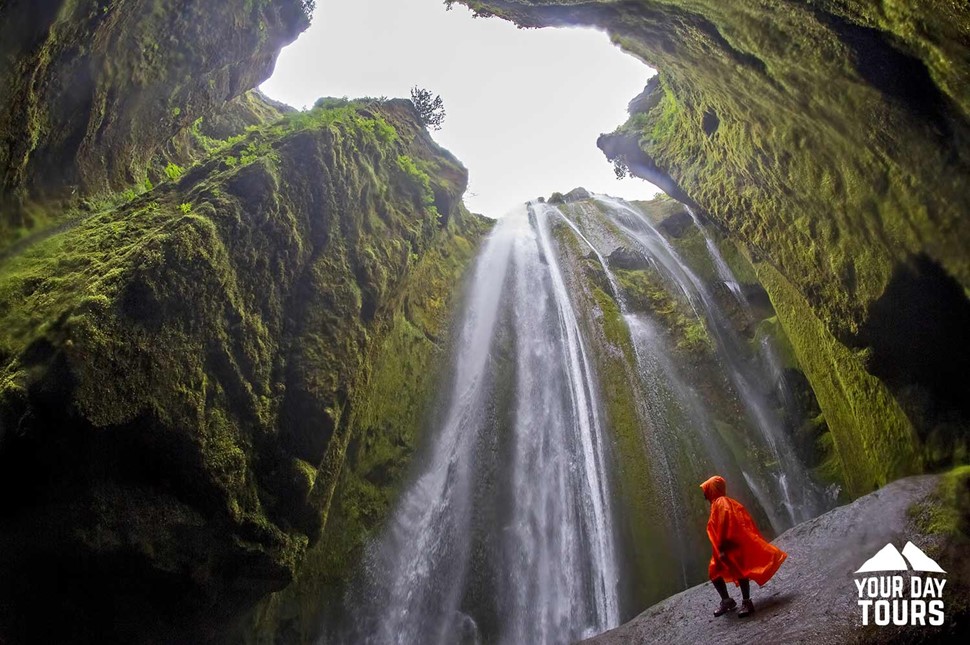 Seljalandsfoss is located on the South Coast that is a treasure trove of natural wonders. There are many attractive waterfalls that you can check out when staying near Seljalandsfoss. 
The most noted amongst these are – 
Gluggafoss

 

Irafoss

 

Hestafoss

 

Pradisarfoss

 

Gljufrabul

 

Myrkarfoss

 
Another place that you must visit here is the Thorsmork or the Valley of Thor. Carved out by three rivers, this valley is home to birch forests and shrubs. It is a must-visit site to enjoy the best of Icelandic natural landscape. 
Hekla Volcano is one of the most active volcanoes in Iceland. Hikers hike to the top of the volcano to get breathtaking views of the nearby areas. 
The South Coast of Iceland is famous for a black sand beach which you should not miss. Reynisfjara looks stunning with its black sand and strong waves. It's so beautiful that a number of shows and movies like Game of Thrones and Star Wars were shot here.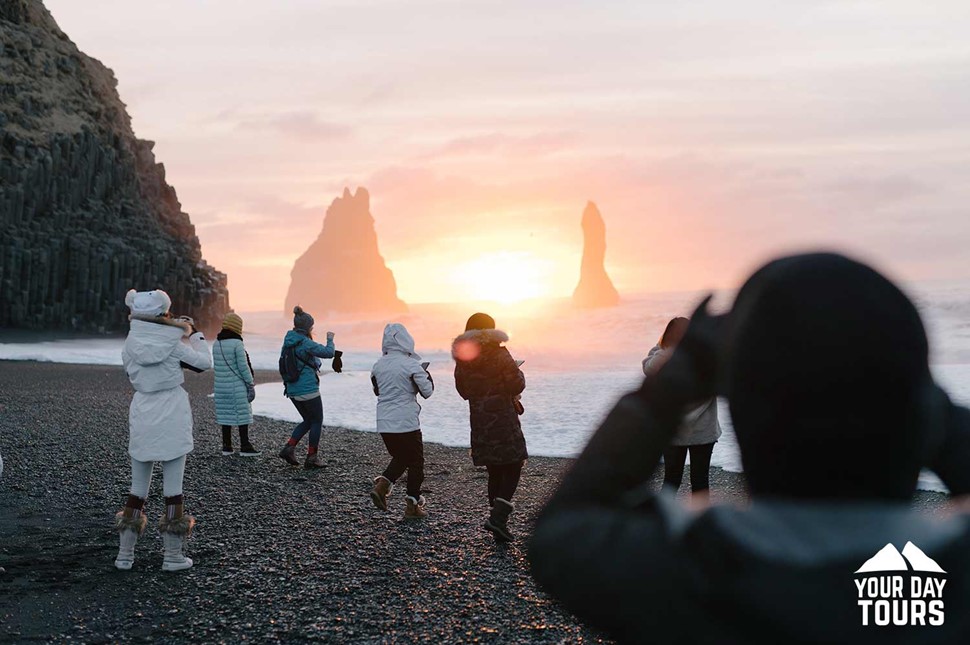 Vik is a popular tourist destination in south Iceland. It is the southernmost village in Iceland. The small and quaint town gives you a feel of Icelandic hospitality. Tourists visit while traveling to popular tourist spots. It has earned a name for being a convenient stopover.
Iceland is a wonderful country. Nature has endowed it with marvelous landscapes and waterfalls. Plan a trip to this remarkable country and create unforgettable memories. Seljalandsfoss Waterfall Iceland is one such pride of this country that you will always want to come back here for more. 
Visit this cascade and watch the water tumble into the quiet pool. Take a walk along the waterfall and behind it to witness amazing scenes.