Important things to know about Eldfell
Elevation: 200 meters

Prominence: 200 meters 

Last eruption: 1973

Type of volcano: cinder cone 

Eldfell is still classified as an active volcano despite showing no eruption signs. Nevertheless, it's closely monitored.
History of Eldfell
Iceland is known as a region where volcanic activity is common. But the eruption on January 23rd, 1973, took the citizens of Heimaey by surprise when a two-kilometer-long fissure opened up and started spitting lava 150 meters high. This lava started covering everything on its way, including the houses people had to evacuate. Soon, everything in town was covered in rocks, ashes, and dirt. The eruption ended after six months, on July 3rd. The remaining proof of this accident is a 200-meter-high Mount Eldfell. Is there a way to prevent this from ever happening again? Thanks to technology, these tragedies can be predicted by following tectonic activity.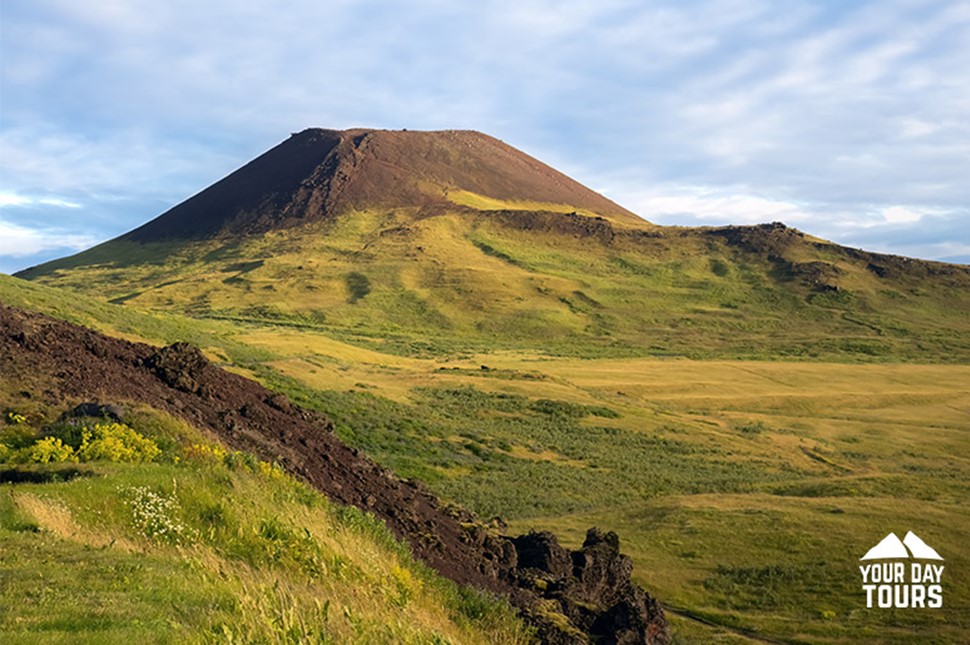 Interesting facts about Eldfell
The name of the mountain translates as "Mountain of Fire."





Formed in 1973, it's only 41 years old.





After the eruption of Edlfell, almost 80% of Heimaey's population returned to the island.





The aftereffects of the volcano made the island up and running even faster: They used the heat from the eruption to heat their homes and water and tephra to enlarge the airport runways.
Where is Eldfell located?
Eldfell is situated on Heimaey island, Vestmannaeyjar archipelago, off the southwest coast of Iceland. 
How to get to Eldfell?
To reach mount Eldfell, you'll first need to reach Vestmannaeyjar, also known as Westman Islands. This near but separated by the water place could be reached by ferry in just 45 minutes. If you're traveling from Reykjavik, it should take around 2 hours to get to the ferry terminal in Landeyjahöfn. Once you reach terminal Herjólfur on the other side, it will take up to 10 minutes by car and around 40 minutes by foot to get to the mountain.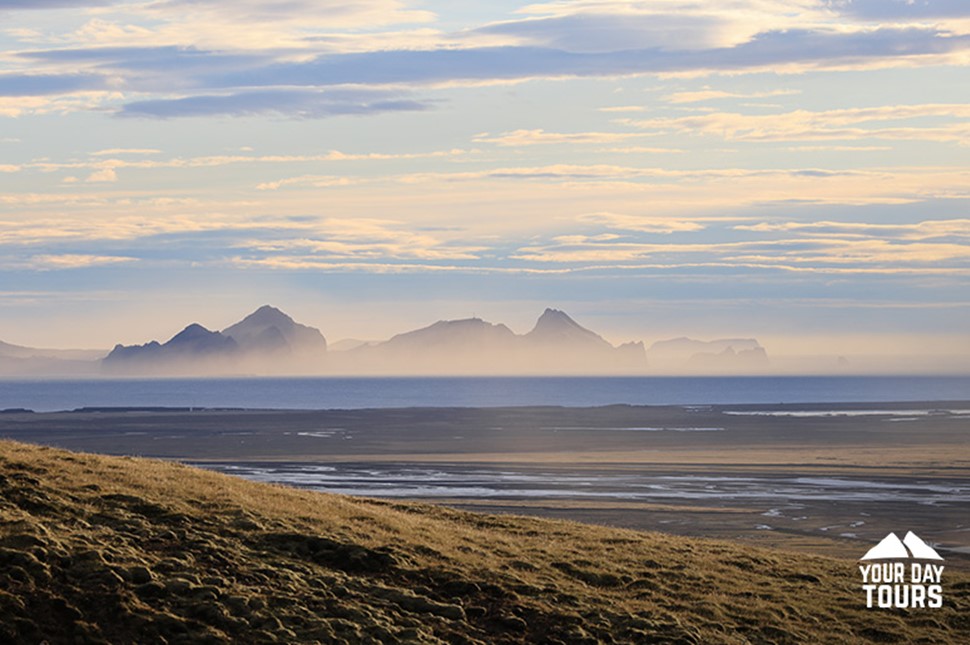 Attractions near Eldfell
One of the fun and exciting ways to get to know and understand the history of Eldfell is by going on a climb. But what are some of the other attractions worth visiting in Heimaey?
Eldheimar Museum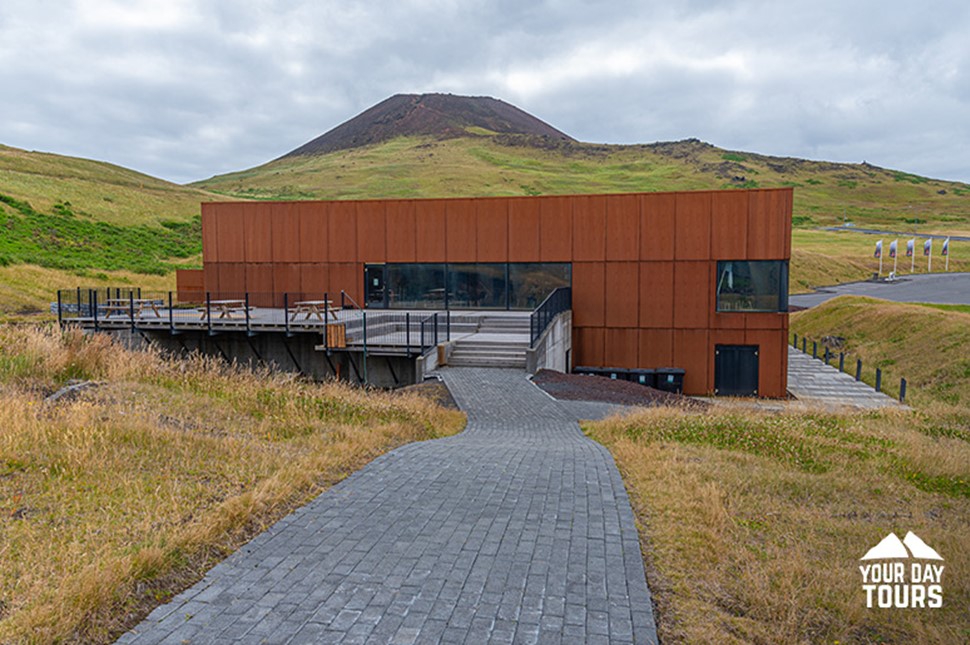 Take advantage of the opportunity to learn more about the tragedy associated with Eldfell by visiting the Eldheimar museum. Here you'll learn more about that night that changed many lives of people of Heimaey. What's exciting about this place is that it's built around one of the houses excavated from the ashes, so you'll get to see the actual damage the volcano caused. The museum was created by taking some informational technology elements and mixing them with interactive details. This means that your visit definitely will be a fun one!
Sæheimar Aquarium (Sea Life Trust Beluga Whale Sanctuary)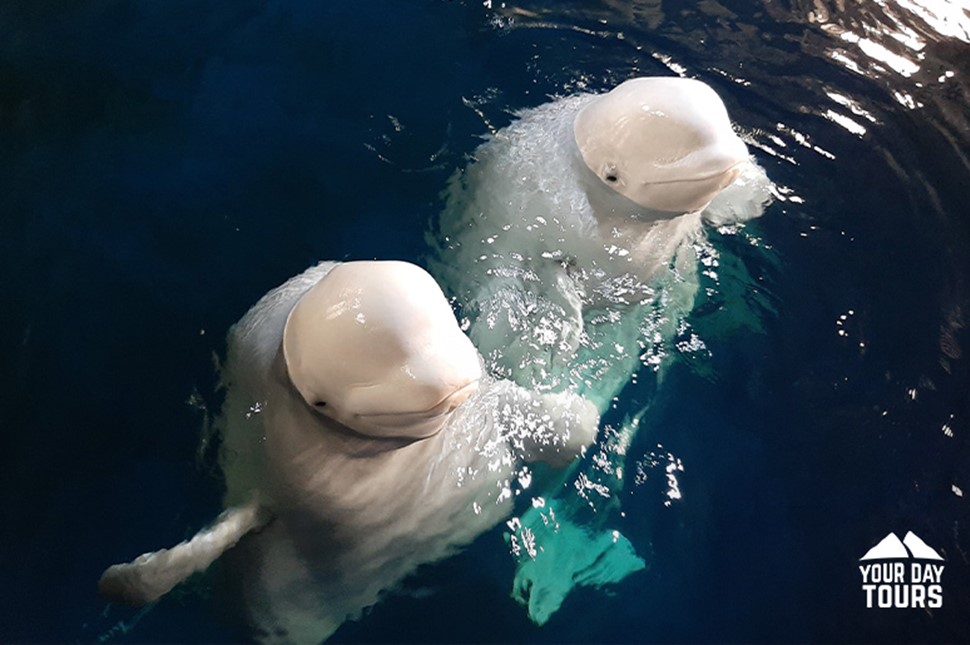 Another must-visit place in Westman Islands is Sæheimar Aquarium, which is actually the world's first sanctuary of beluga whales and a puffin rescue center. Those who love wildlife and care about it deeply will learn how the place is taking care of the animals and why these sanctuaries are a better option for the whales and dolphins that are now closed in "traditional" facilities. Sæheimar Aquarium also allows you to see these fantastic creatures without spending the day in cold weather, surrounded by strong winds.
Stafkirkjan (The Stave Church)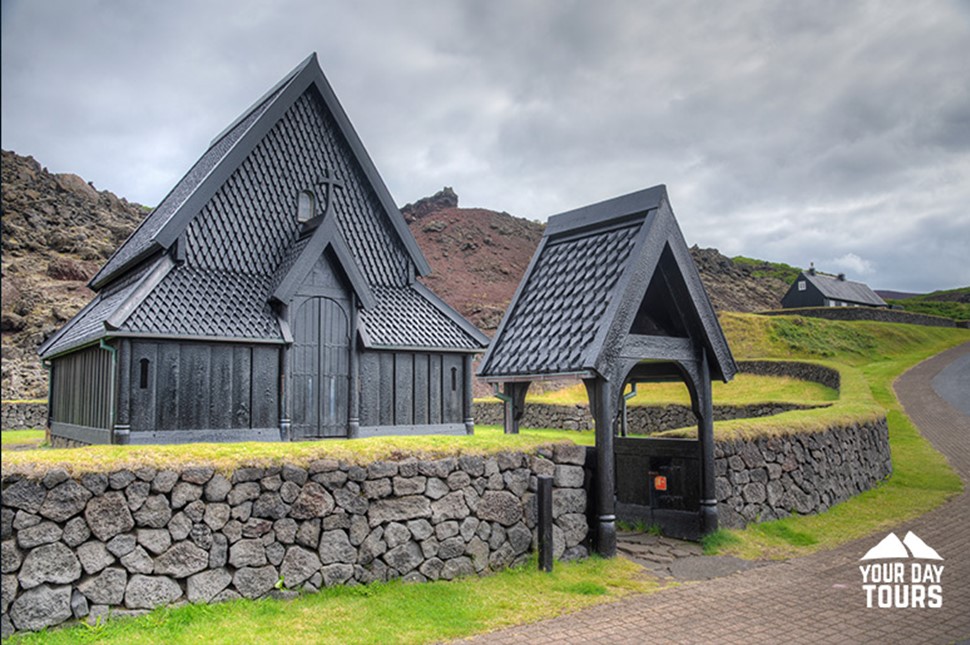 While traveling around Heimaey, don't forget to check the Stave Church or Stafkirkjan. Built-in the year 2000, it was a gift given to Icelanders by Norway to commemorate the 1000 years of Iceland's Christianity. This beautiful black-colored church was built with great care and is used up until this day for important events. There's also a tradition to hold a mass here to remember the start and the end of the Eldfell eruption.
Gaujulundur Garden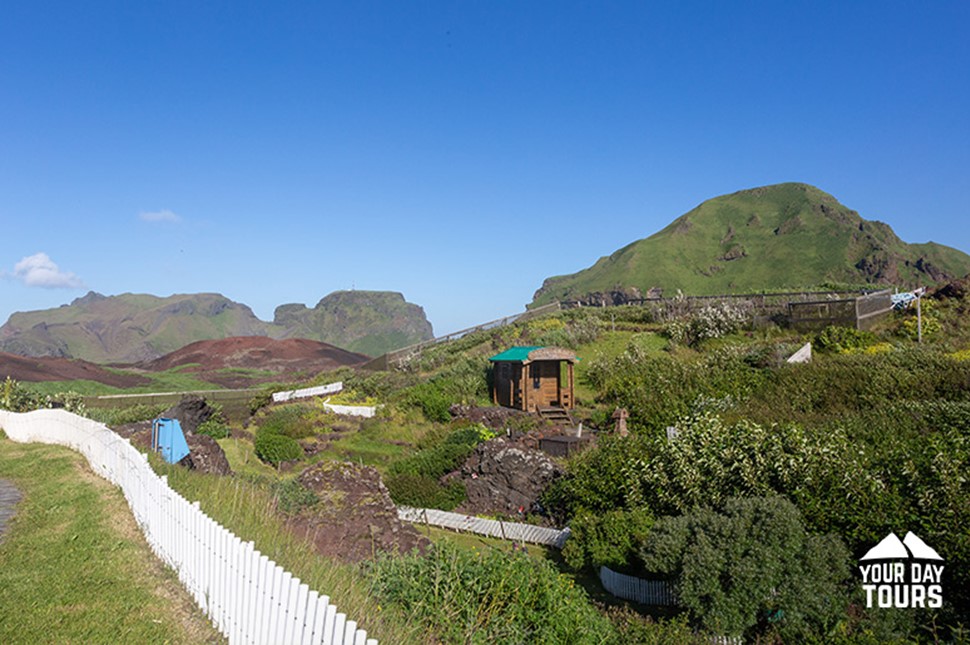 In 1988, an Icelandic couple, Erlendur Stefánsson and Guðfinna Ólafsdóttir, started working on a beautiful garden. This garden soon became important because it was created on what used to be lava ground. Now the place that beams with greenery and even has a small garden house is an eye-catching attraction you shouldn't miss. The garden serves as a reminder that you can revive whatever you put your mind to.
Sagnheimar Folk Museum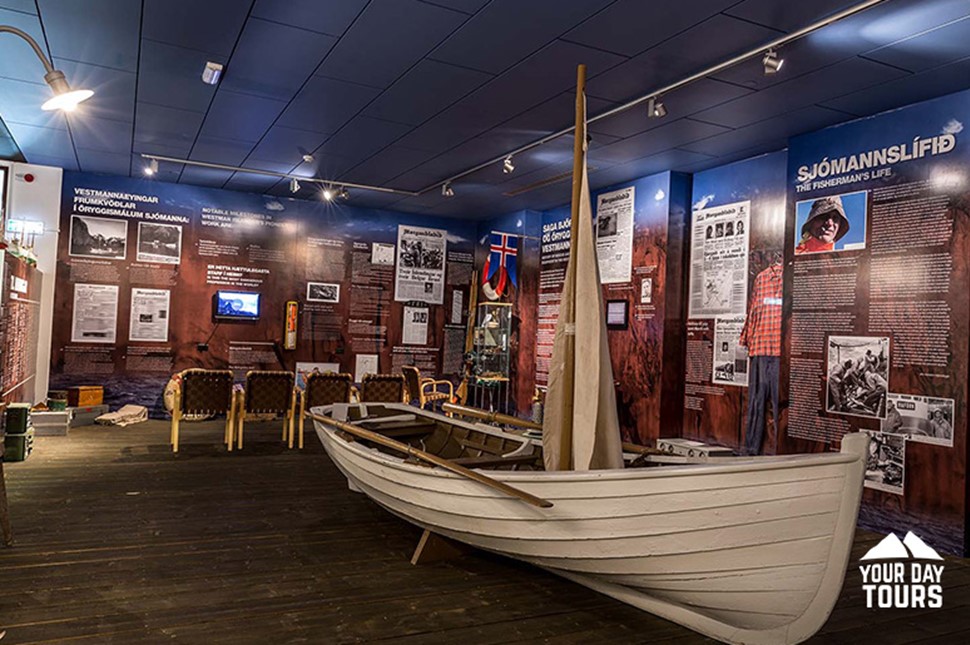 The Folk Museum of Vestmannaeyjar provides an exciting and engaging history of the Westman Islands for both adults and kids. Here you'll also get some deeper knowledge about Eldfell and its eruption in 1973 as well as learn more about fishing, hunting, and other things that make Vestmannaeyjar such a unique place.
Popular eating spots near Eldfell
What could be better after a long day of discovering the Westman Islands, learning about Eldfell, and hiking through its paths? Trying out new restaurants and having a delicious meal at one of many restaurants, cafes, and bars on the island.
Restaurants and bars near Eldfell
Where to stay near Eldfell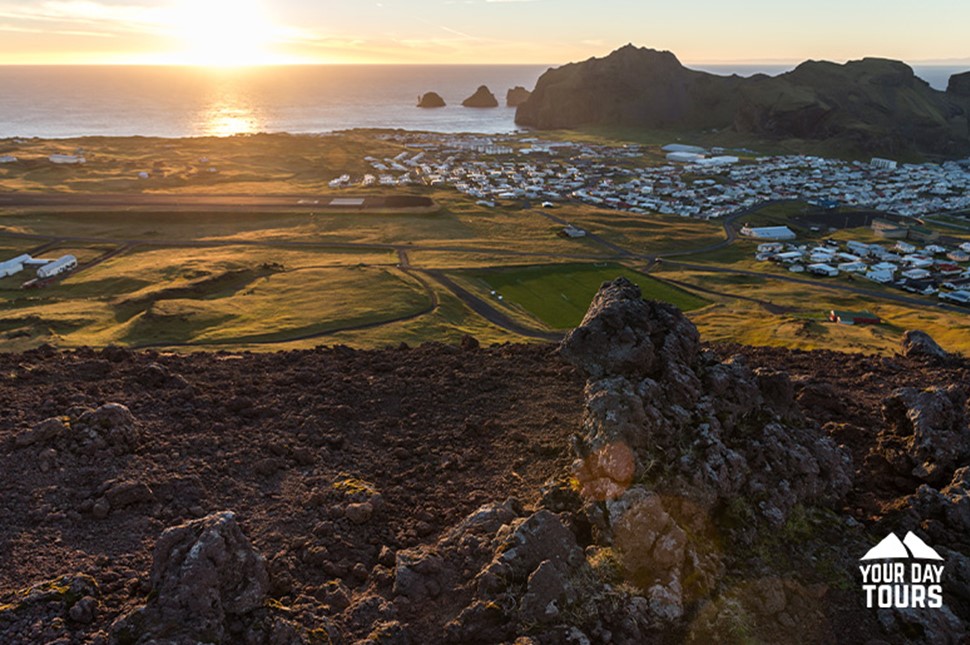 Besides the trip to Eldfell, the Westman Islands has much to offer. So why not extend your stay and see even more of this beautiful place? Check out some of the accommodations where you can stay while traveling around Heimaey or the whole Vestmannaeyjar archipelago.
Hotels and hostels
Eldey Apartments

Vestmannaeyjar HI Hostel

Hotel Vestmannaeyjar

Westman Islands Inn
Guesthouses
Campsites
Þórsvöllur Campsite

Vestmannaeyjar Camp Site