History of Skansinn
Recognized as the oldest structure on the island, the Skansinn Fort was built in the 16th century to protect the Danish royal store from English merchants and sailors. While it did prevent them from invading, in the 17th century, however, Algerian pirates attacked it from the other side of the island. Historically, Skansinn was an important area in World War II, serving as the British military base. It was also touched by a disaster in Vestmannaeyjar in 1973 when the volcano erupted on the island of Heimaey. Severe damage was done to the structure's walls, which were only partially restored later.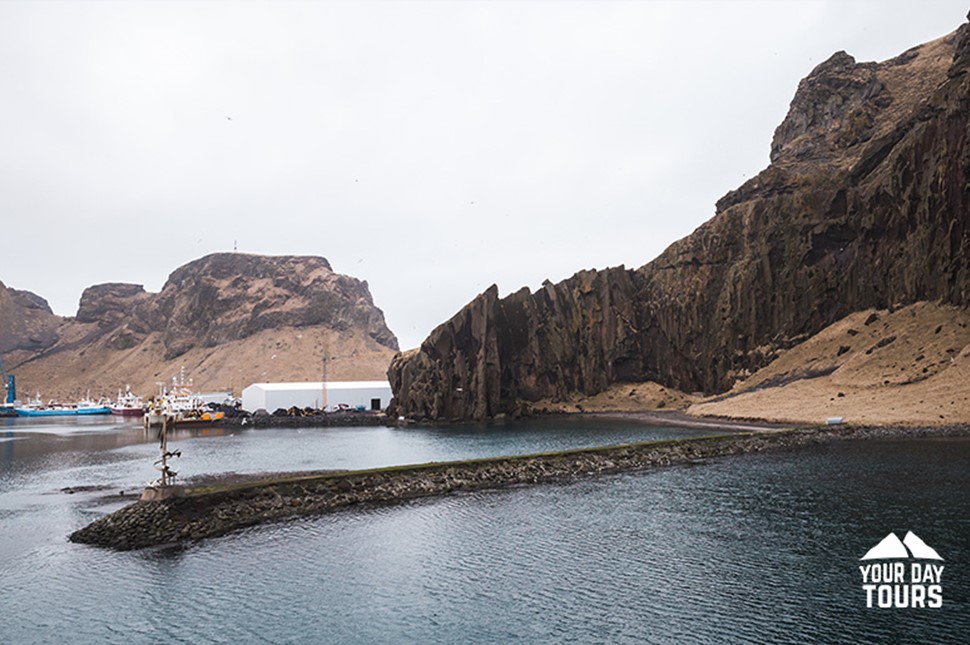 Where is Skansinn located?
Skansinn is situated on the main island of the Vestmannaeyjar archipelago called Heimaey.
How to get to Skansinn?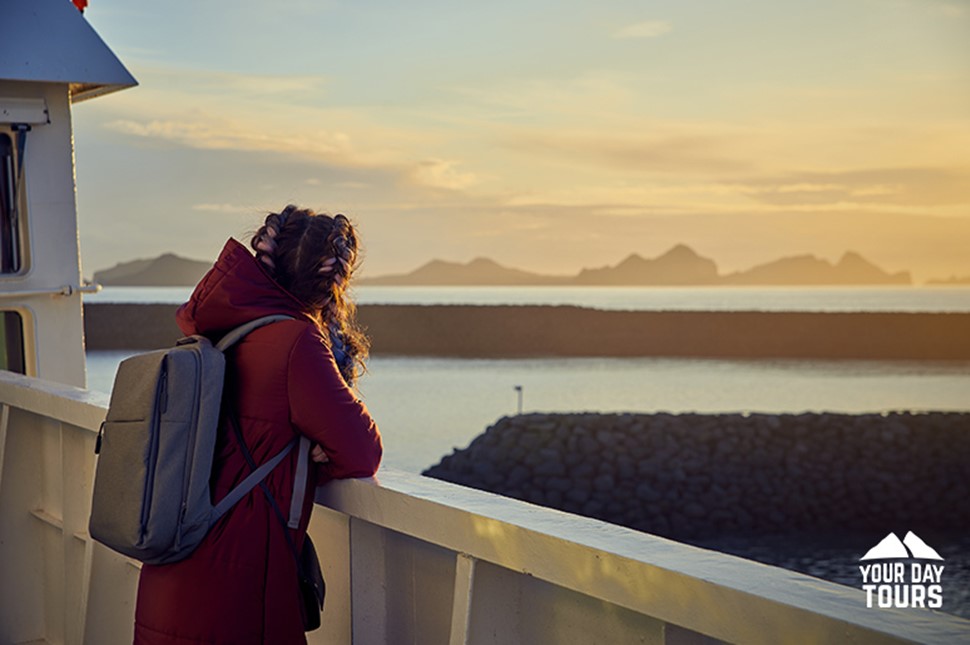 Since Skansinn is located on Heimaey island, you first need to make your way to the Vestmannaeyjar archipelago. The best way to travel to the Westman Islands is by taking a ferry. Many start their journey from Iceland's capital Reykjavik. If you're one of them, after a two-hour drive along the South Coast, you'll reach Landeyjahöfn, a ferry terminal. Here, you'll get on a ferry that brings you to Herjólfur terminal. From there, you'll be able to reach Skansinn on foot, which should take approximately 10 minutes.
Attractions nearby Skansinn
Stafkirkjan church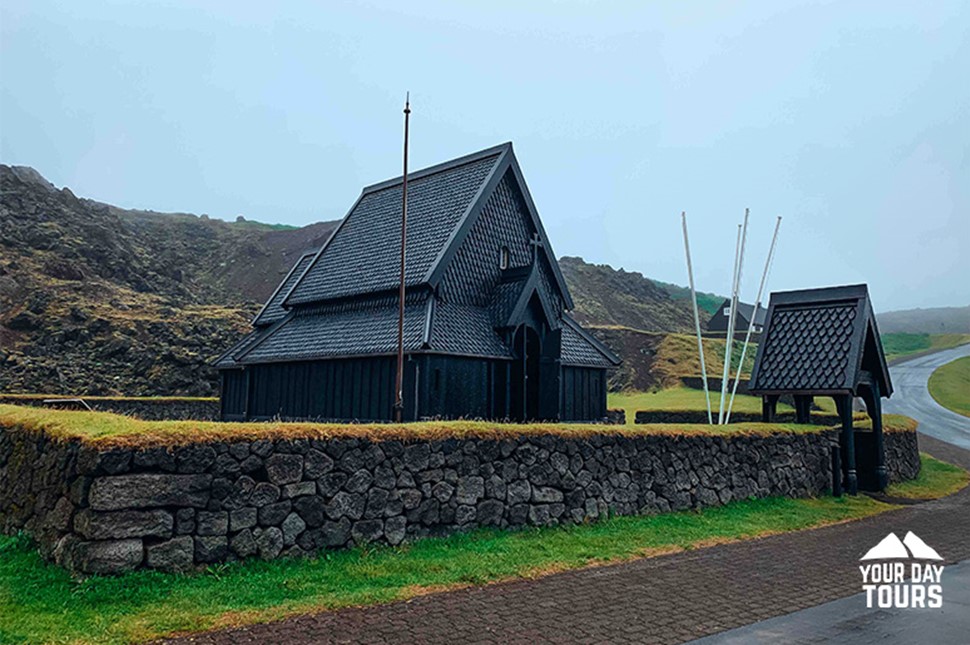 The main adornment of Skansinn is its church Stafkirkjan (Stave Church). Gifted by Norway, it was built in 2000 to celebrate the 1000 years of Iceland's conversion to Christianity. Regarding its architecture, the church is actually a replica of Haltdalen Stave Church located in Trondheim, Norway. Even the materials to build the church were gathered from various places in Norway. Stafkirkjan is still very much in use – a mass is held there a few times a year, as well as important events such as weddings and the traditional mass commemorating the beginning and the end of the volcano eruption in Heimaey.
Landlyst Museum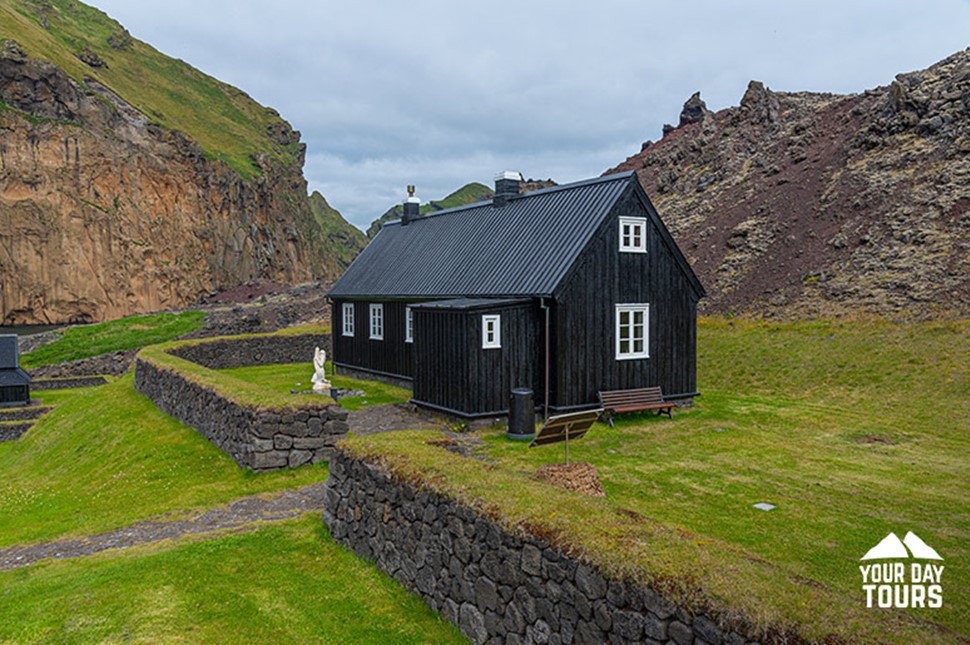 Adding to the list of old buildings in Skansinn, Landlyst Museum was built during the 19th century and has been considered of great importance since that time. After Matthías Markússon and his wife Sólveig Pálsdótti finished the building, it became the first birthing center of Iceland. Later on, it also contained the Vestmannaeyjar Library. To protect the construction, it was taken apart in 1990 for preservation, and in 2000, it was finally restored and moved to Skansinn, where now it's a medical museum.
Klettsvík Bay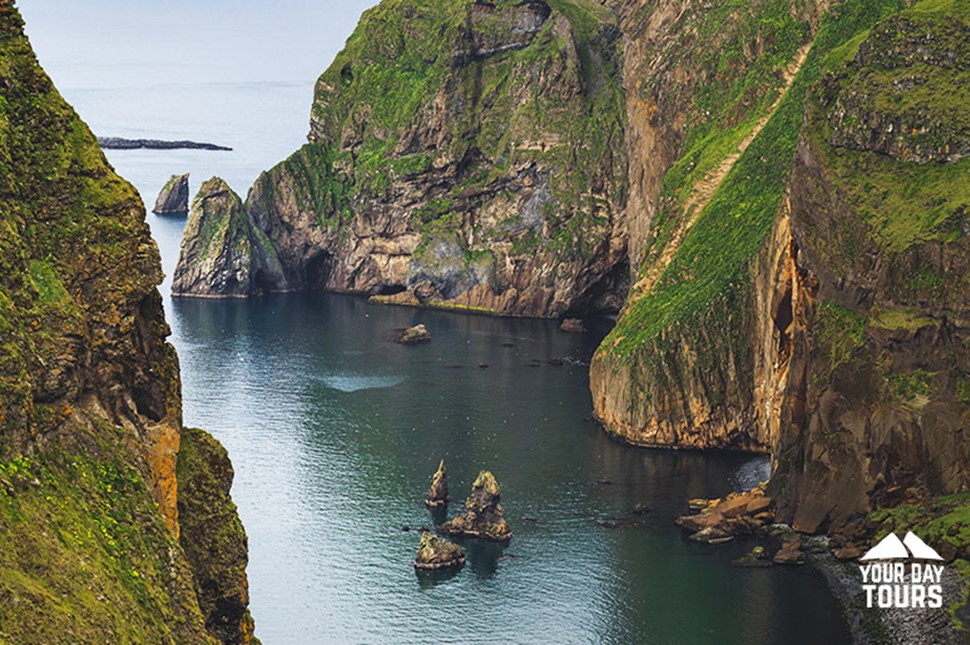 Another attraction that shouldn't be passed by is Klettsvík Bay. Here you'll be able to enjoy true Icelandic nature. The bay is surrounded by three mountains – Heimaklettur, Miðklettur, and Ystiklettur. Many people adore this place because it's perfectly suitable for kayaking and bird-watching. So if your bucket list includes spotting a puffin, this is an area where you can make your dream come true. Klettsvík Bay is also a spot where the famous whale Keiko from the movie Free Willy was released into freedom after being captured in 1979.
Popular eating spots in Skansinn
After you're done sightseeing and learning the rich history of Skansinn, it's time to take a little break to regain your strengths before continuing your exploration. And many know that the best way to do so is by going somewhere nice to eat. What are some of the places worth visiting near Skansinn? You'll be happy to know that Skansinn is pretty close to many great restaurants worth visiting near Skansinn:
Slippurinn

Pizzagerðin

Næs

Pitsugerdin

Gott

Lundinn Veitingahús

The Brothers Brewery
Where to stay in Skansinn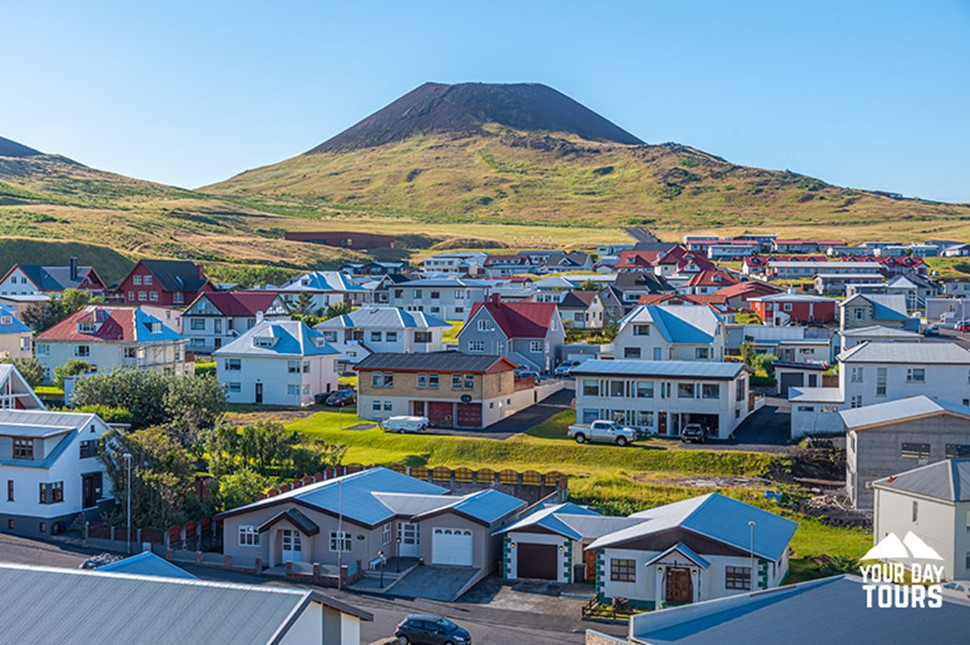 Seize the day and use the opportunity to spend some quality time exploring Skansinn and the rest of Vestmannaeyjar gems by staying overnight. It's especially easy as there are various types of accommodations according to your preferences.
Guesthouses
Hamar Guesthouse

Lava Guesthouse

Guesthouse Hóll

Guesthouse Sunnuhóll

Guesthouse Hlidarás
Hotels
Westman Islands Inn

Lava Apartments
Hostels
Vestmannaeyjar HI Hostel

Aska Hostel