History of Elephant Rock
How was Elephant Rock formed? Seeing its resemblance to an actual elephant, there are a lot of questions about its origins. The most common theory about the formation of Elephant Rock is that a volcanic eruption caused it. The reason for this weird and surprising shape is that the lava was cooling off so rapidly that it created such a shape. 
Volcanic eruptions are or used to be a common phenomenon. The most infamous volcanic eruption that occurred in Heimaey was the eruption of the Eldfell volcano in 1973. After this incident, the island was significantly damaged, serving as a reminder of what harsh consequences this wonder might have.
Interesting facts about Elephant Rock
Elephant Rock is around 15,000 years old. 





There are a few myths that surround Elephant Rock and the origin of its shape. A few examples include a theory stating that it's actually a real elephant that turned into a stone and another one revealing that people carved this formation. None of these theories are true. 





Some people believe the rock resembles Cthulhu – a fictional creature that reminds them of an octopus.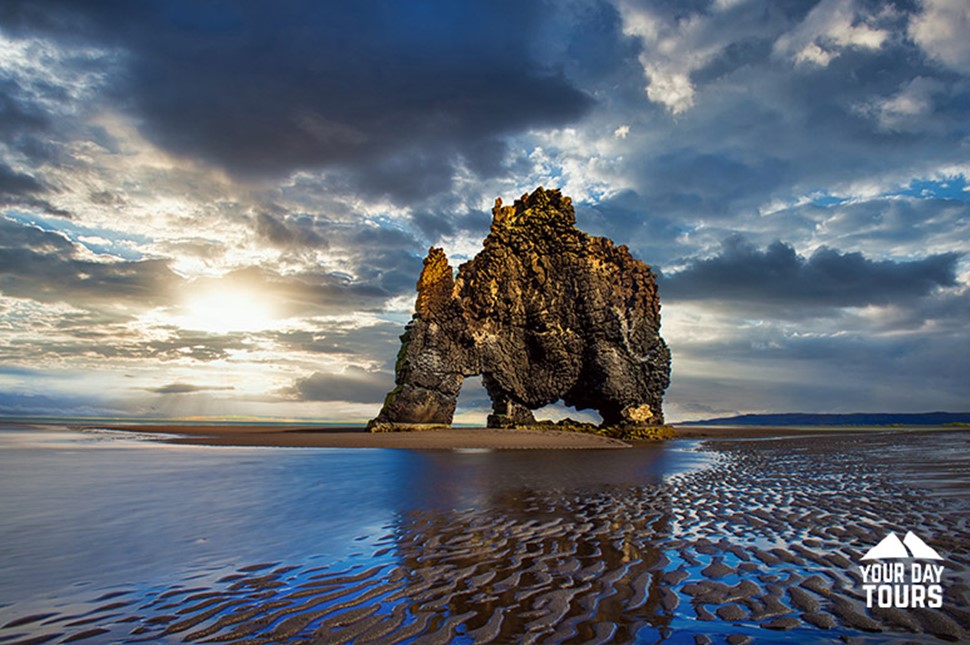 Where is Elephant Rock located?
Elephant Rock is situated on the western coast of the only inhabited island of Vestmannaeyjar,  Heimaey. It's the largest island of Vestmannaeyjar, or Westman Islands, an archipelago of 15 islands located on the South Coast of Iceland.
How to get to Elephant Rock?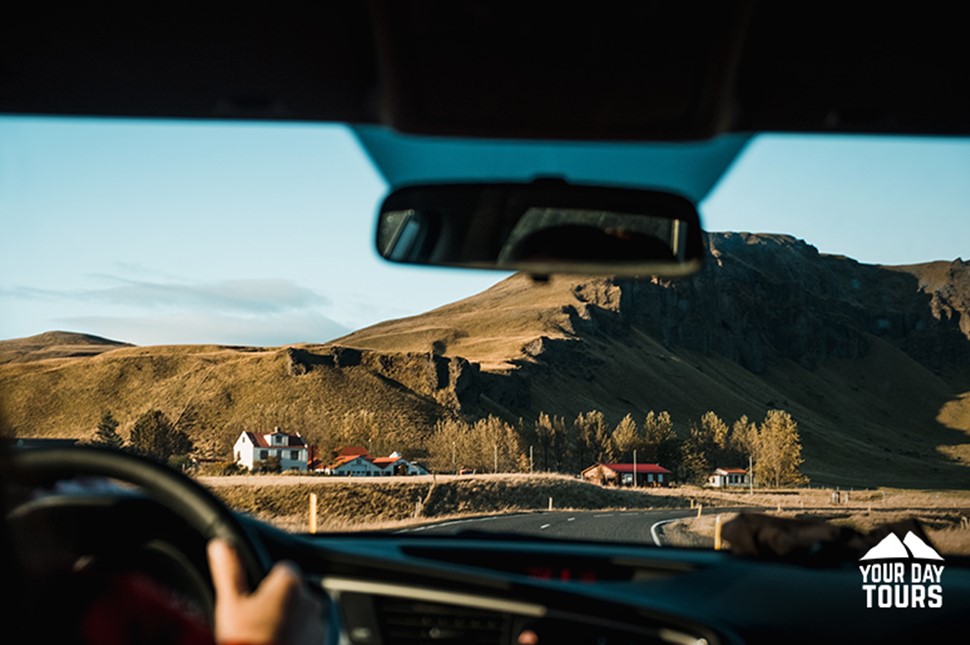 The best way to see this geological wonder is through a boat since Elephant Rock is surrounded by water. One of the popular starting points from which you can reach Elephant Rock is Reykjavik. It takes about two hours of driving along the South Coast from the capital to get to the Landeyjahöfn ferry terminal. Another destination from which you can travel to Vestmannaeyjar is Þórlakshöfn. Once you reach Vestmannaeyjar (Westman Islands), hop on a boat for a magnificent ride and finally see Elephant Rock. Don't miss a chance to try other fun activities while visiting Vestmannaeyjar, such as volcano exploration and puffin-watching.
Attractions near Elephant Rock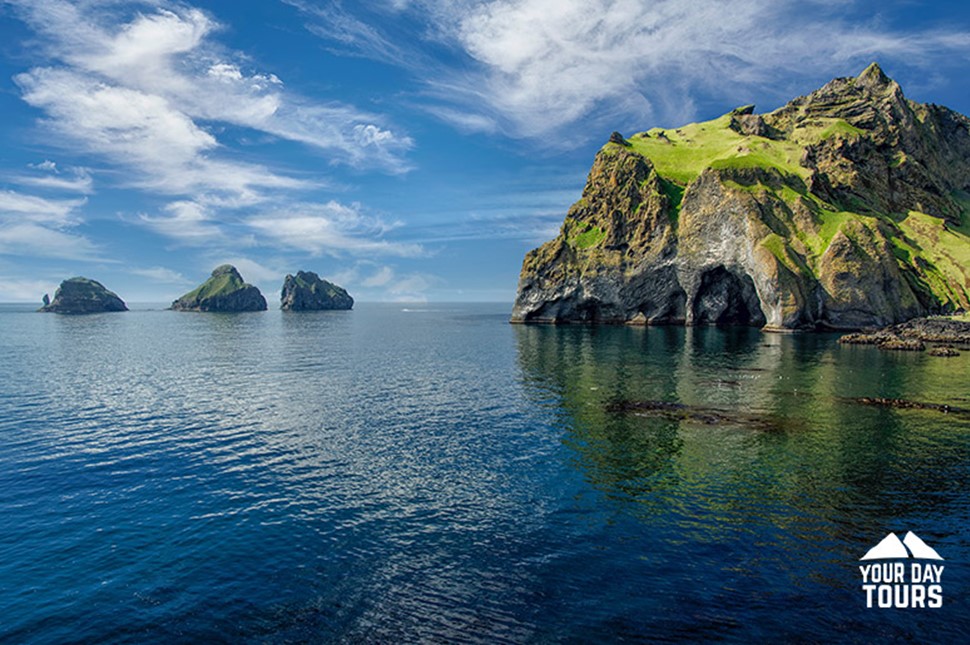 Since Elephant Rock is situated near the main "home" island Heimaey, after your trip there, it's recommended to spend some time exploring Vestmannaeyjar because of its fascinating history. So what are some of the attractions worth visiting?
Eldheimar Museum
Named a "must-visit" place in Westman Islands, Eldheimar is an iconic museum because it was built around the remains of one of the houses uncovered after the volcanic eruption in Heimaey in 1973. Just before you enter the exposition, press start on your audio guide and get ready to learn the story that involves the phenomenon that changed the lives of the citizens of Vestmannaeyjar.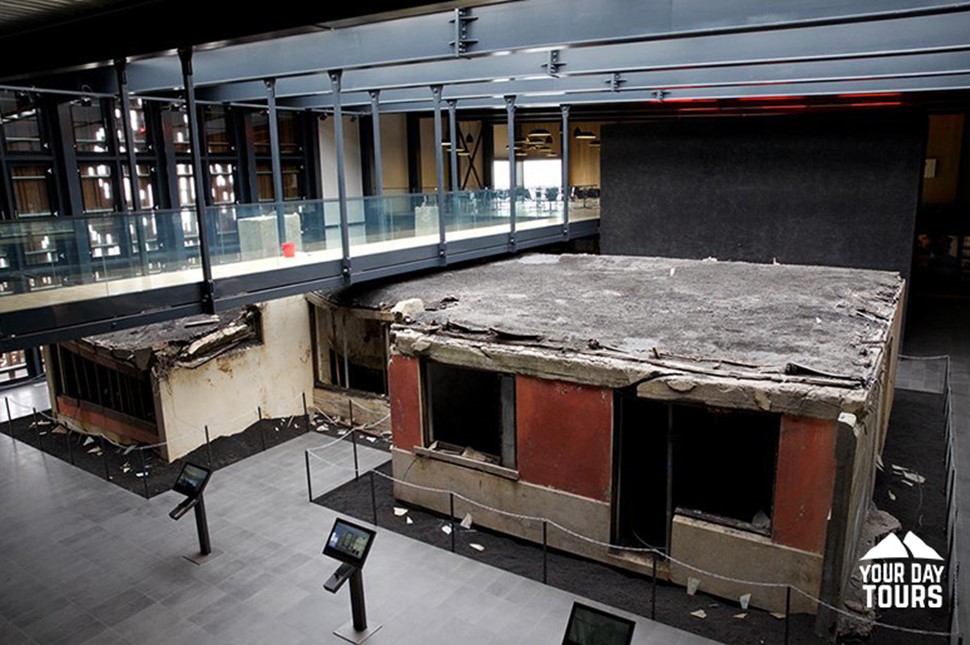 Eldfell Crater
Once you're done with your tour, it's time to see the volcanic crater with your own eyes. Edlfell is a volcanic cone that is 200 meters high. It's still marked as active, so it's been closely watched. Nonetheless, many avid hikers go there because of its well-trodden paths and stunning landscapes. Don't miss your chance to stand on volcanic grounds!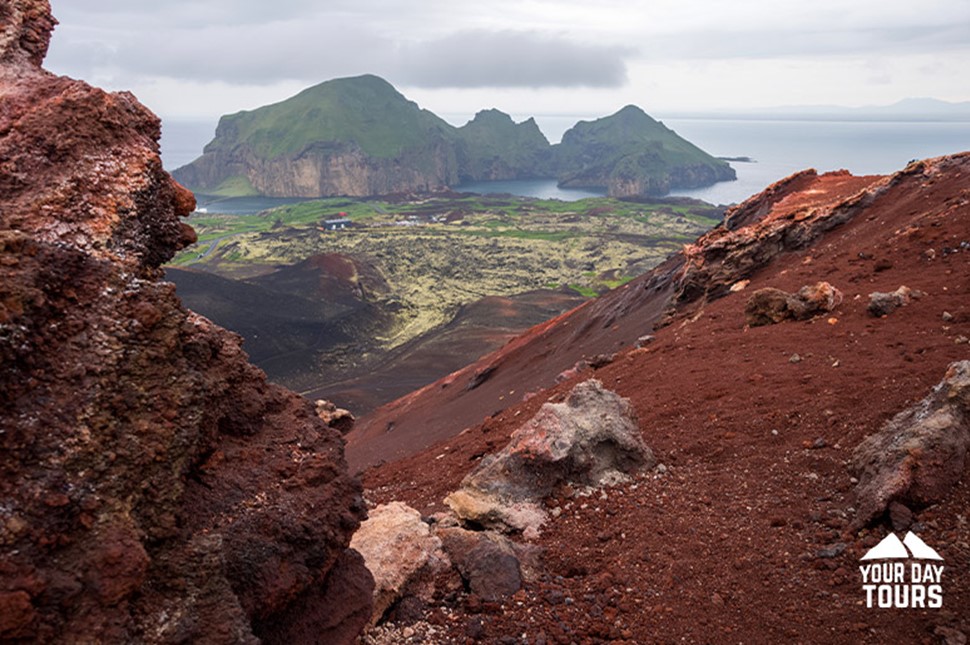 Activities near Elephant Rock
For all the adventurers who want to go sightseeing and try some new things, here are a few ideas on how to make your trip to Elephant Rock even more memorable.
Sprangan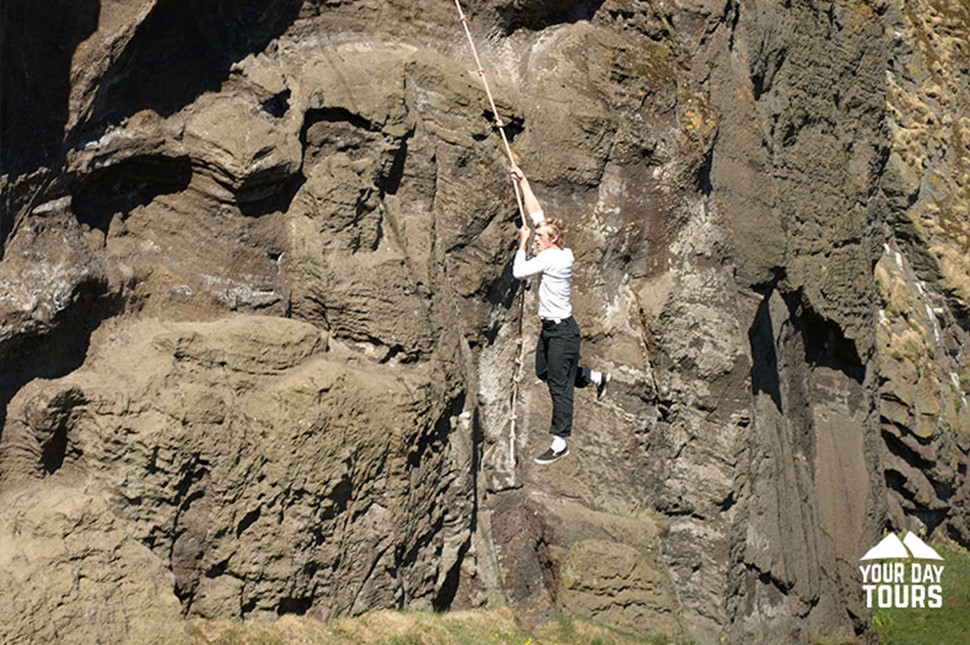 What is Sprangan? All sports enthusiasts should sit up as Sprangan is quite an exciting sport where you… swing off a cliff. Similar to cliff rappelling, Sprangan is a common sport in Iceland. How do you participate in Sprangan? While standing on one side of the cliff with a rope in your hand, you jump and swing to the other side of the cliff, using your legs to push yourself off it and reach the rock on the other side. You do this all the way down, gradually lowering yourself until you reach the bottom of the cliff. No matter how fun and easy it might look, it takes time and training to swing properly without injuring yourself.
Puffin watching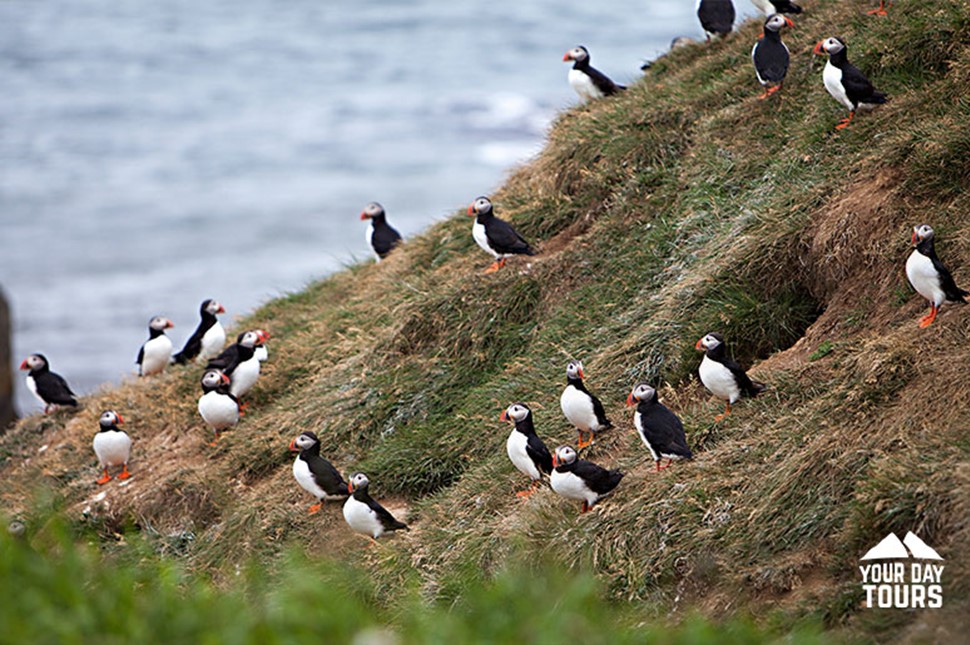 Puffins are cute little birds, often a must-see matter by bird watchers because of their distinctive looks. Iceland is known to be the breeding ground for puffins who spend most of their time at sea. You don't have to turn your head around on how to find and observe these birds, as there are plenty of puffin-watching tours that will ensure you get the best experience.
Hiking in Heimaklettur
The highest mountain in Vestmannaeyjar is Heimaklettur. Situated 283 meters above sea level, Heimaklettur is quite a challenging hike because of its occasional steepness. The hardest and most dangerous place in the area is eased up by putting up a ladder. However, this isn't too much of a help if you're afraid of heights. It's recommended to go on a hike in Heimaklettur with someone who is an experienced hiker or a person who has already been to this mountain before. What's important to consider before starting your adventure is checking the weather conditions as well as making sure to always follow the hiking path.
Golfing at the Vestmannaeyar golf course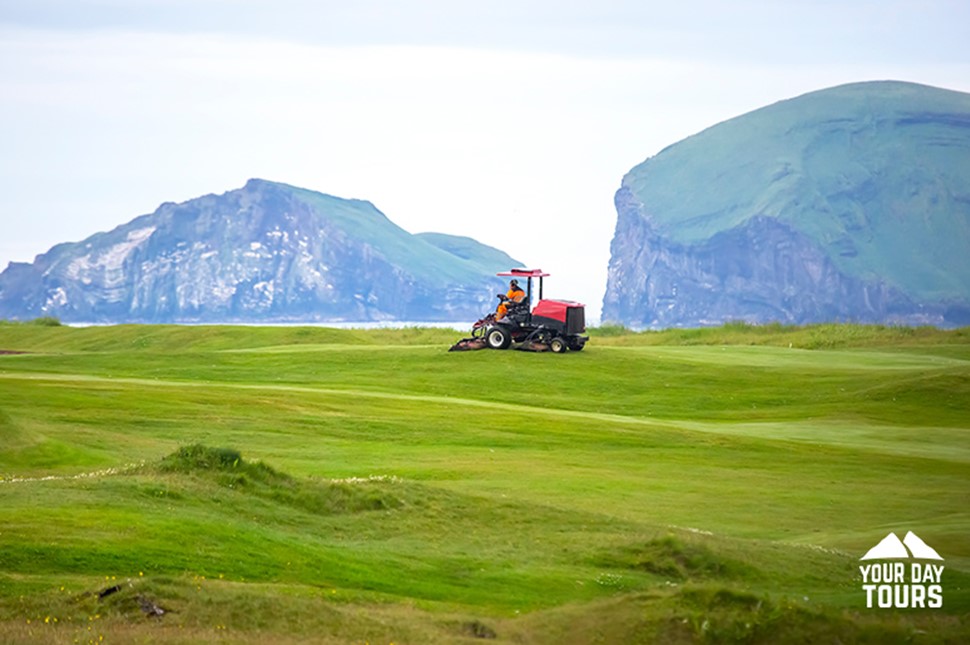 From those who find golfing a fun and exciting game to those who might find it boring and want to spice things up, this golfing place won't leave you indifferent, especially when you find out that it's the third oldest golf club in Iceland, famous for its scenic landscape and is situated next to a volcano.
Where to stay near Elephant Rock
If you decide to stay for a while and explore what's around Elephant Rock and in Vestmannaeyjar, then you'll definitely need a pleasant and comfortable place to stay. It's good that in this archipelago you can find many different types of accommodations that suit your tastes:
Campsites
Glamping & Camping

Vestmannaeyjar Campsite

Þórsvöllur Campsite

Miðleiti Cottages
Hotels
Hotel Vestmannaeyjar

Hotel Eyjar
Gueshouses
Gistiheimilið Árný

Guesthouse Hamar

Guesthouse Sunnuholl
Hostels